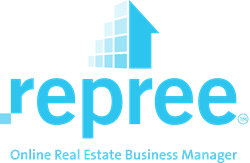 What repree brings to our membership is a forms management system and the key selling feature for us was the transaction manager. We like to see our members have a wide range of options. ~Bill Madder CEO of the ASR
Calgary, Alberta (PRWEB) October 07, 2014
Repree, a leading provider of paper free solutions that is changing the way real estate agents and Provincial Real Estate Associations conduct their business, has announced a new partnership with the Association of Saskatchewan REALTORS®
Repree is the forms provider for the Alberta Real Estate Association and has now just inked a deal with the Association of Saskatchewan REALTORS® that will see repree offer forms for all of Saskatchewan's real estate agents.
On top of offering the forms solution, each REALTOR® will get access to a free version of repree which allows for unlimited document storage with the opportunity to go to 1 of two pay levels at a reduced cost to the membership.
There are several advantages to having repree as a forms and paperless solutions provider for Provincial Associations, some of which include:

Dynamically built forms that grow as you add more data, this releases the need for any addendums to the contracts
Access to the forms from any device and the ability to fill in those forms while on the go
repree forms are automatically updated whenever the Association makes changes to the forms, this allows the user to have access to every up to date form the association provides
The ASR is continually striving to provide value to their membership and staying true to their mandate to their members which states: "Provide the direction, leadership, and support services necessary to enhance the professionalism and profitability for our members". The partnership with repree will help to increase every members profitability and help to raise the bar within the industry.
Repree is continuing to focus on our clients by providing easily accessible customer support as well as a user group to help us focus on the future of repree by striving to improve our product and user experience.
To watch the official announcement with Bill Madder, CEO of the ASR, Click on this link
For more information on repree and how we can help your Association become a paperless organization call repree headquarters at 1-877-667-7343.
To find out how you can easily become a Paperless Real Estate Agent visit http://www.repree.com