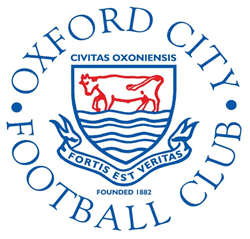 We had a great turnout and I was very surprised at the level of play these kids showed off today. Coach Topper, staff, and myself are even more excited at the potential to bring the first championship to Beaumont.
Beaumont, Texas (PRWEB) October 02, 2014
Oxford City Football Club, Inc. CEO Thomas Anthony Guerriero and company held open trials on the weekend of the 20th. Many participated from the surrounding areas in Southeast Texas and the talent on display was of a high quality.
"We had a great turnout and I was very surprised at the level of play these kids showed off today. Coach Topper, staff, and myself are even more excited at the potential to bring the first championship to Beaumont," said CEO Thomas Anthony Guerriero.
Combined with international talent being flown in from overseas, the mix of local potential will contribute to this newly formed team that is expected to make a run for the championship.
There were over 10 players signed on the 20th of September, including a West Brook high school star, an English native who made his home here coaching the Liverpool FC Academy, and a local professional project manager here in Beaumont.
One of these bright young players named Cree Bradford was born and raised in Beaumont, TX and started playing soccer at the tender age of 5 years old. After he graduated from West Brook High School in 2006, he went on to become captain of the Lamar Club Soccer Team and eventually became a licensed USSF E-Class coach. He mentored local youth at Kelly High and Gusher United while moonlighting as a Professional Midfielder or Defenseman on the formerly known Texas Strikers now the Oxford City FC of Texas.
Another huge addition to the team was Thomas Shenton who not only brings hustle and grit, but will be a proven leader on and off the field. He is a former Texas Striker player who is strongly committed to the newly formed Oxford City team. Shenton's soccer knowledge and playing skills are abundant being the Director of Coaching for the Liverpool FC International Academy. Shenton also played at the highest collegiate level for four years before relocating to Beaumont, Texas.
Oxford City is also proud to announce the signing of Rico Keeling. Another former Texas Strikers player, Keeling is an assistant project manager at a major company in Beaumont, Texas. He graduated from Lamar University and attended Nederland High School where he was captain of his squad. Keeling will be a tremendous asset to the team by contributing both defensively and offensively on the turf. Statistically, Keeling averaged 5 goals and 5 assists per season as a defender and looks to strengthen these numbers with the new Oxford City team.
About Oxford City FC (OXFC)
Oxford City is a diversified holding company, which controls five portfolios.
The First Portfolio (OXFC Sports Portfolio)
The OXFC Sports Portfolio has a controlling interest is the largest publicly traded diversified portfolio of professional sports teams in the world. Oxford City's portfolio contains a 132-year-old professional football club Oxford City FC, which plays in the Conference North Division of the English Football Association. They also own Oxford City Nomads, which plays in the Hellenic League Premier Division of the English Football Association. Oxford City owns Oxford City Futsal, which plays at the highest level of Futsal in England and has one of the best teams in the UK. The company has also acquired Oxford City Basketball, which plays their games in the EBL, English Basketball League. Most recently, Oxford City acquired two professional indoor soccer teams within the U.S., expanding the company's reach to Sioux Falls, South Dakota and South Florida. Oxford City now owns the MASL team The Texas Strikers in Beaumont, Texas. Becoming part of the MASL will leverage the Oxford City sports portfolio to maximize its sponsorship and advertising opportunities to a global level. Oxford City now owns a total of 7 professional sports teams around the world.
The Second Portfolio (OXFC Academic Portfolio)
The OXFC Academic Portfolio owns a diversified portfolio of academic institutions. OXFC owns Oxford City Sports College in Oxford and CIT University in the United States, which expects to have its first brick and mortar campus in the United States in South Florida in the near future to strategically put the University in a tremendous position for the future. CIT University's curriculum is designed by Ivy League scholars and developers providing a state of the art educational platform and is unique to any ever seen.
The Third Portfolio (OXFC Media & Entertainment Portfolio)
The OXFC Media & Entertainment Portfolio owns a diversified portfolio of media & entertainment companies. OXFC owns Oxford City Broadcasting Network (http://www.oxfordcitybroadcasting.com), which is broadcasted online globally. OXFC has acquired 1882.tv, which will become the global television platform for the company and their interests. Oxford City's 24 hour television programming which will broadcasted around the world.
The Fourth Portfolio (OXFC Real Estate & Property Management Portfolio)
The OXFC Real Estate & Property Management Portfolio controls a diversified portfolio of real estate including Oxford City Stadium, Oxford City Indoor Arena, and the Oxford City 3G Training Facility. OXFC benefits from these facilities both in usage and in rental income.
The Fifth Portfolio (OXFC Mergers & Acquisitions Portfolio)
The Mergers and Acquisitions Portfolio consists of the most experienced value specialists who implement proprietary methodology to identify and acquire equity positions in private and public companies with unlimited growth potential to bring tremendous synergies and value to Oxford City.
Safe Harbor
This press release contains forward-looking statements within the meaning of Section 27A of the Securities Act of 1933, as amended, and section 21B of the Securities and Exchange Act of 1934, as amended. Readers are cautioned not place undue reliance on these forward-looking statements, which are only predictions and only speak as of the date hereof. Forward-looking statements usually contain the words "estimate," "anticipate," "believe," "plan," "expect," or similar expressions and are subject to numerous known and unknown risks and uncertainties. These risks and uncertainties could cause the Company's actual results to differ materially those indicated in the forward-looking statements. Investors are encouraged to carefully review regulatory filings prior to investment consideration. Past performance is no guarantee of future success or that there cannot be losses or business interruption. The Company is in a rapid growth sector that may or may not continue to grow in the future and therefore poses risks that may be different than other investments. Management regularly provides news and additional information believed to be true and accurate at the time of dissemination but has no requirement to modify, comment or change in the future should circumstance change or information prove to be inaccurate for any reason. Additionally, the Company makes every effort to comply with all applicable laws. The definitive agreement associated with this acquisition has not been signed and is subject to a shareholder vote.