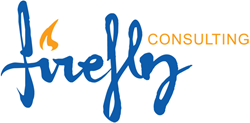 "I attribute our on-going success to our highly experienced team, which is fully committed to driving results for our clients."
Austin, TX (PRWEB) October 02, 2014
Firefly Consulting was recently recognized by the Austin Business Journal as one of the Top 25 Women-Owned Businesses in Austin, Texas. According to ABJ, growth of women-owned firms in Texas has been an impressive 98% since 1997, grabbing the number two spot for most growth in the US. The award is made annually by the Journal.
Over the past year, the company's first for consideration, Firefly Consulting has facilitated the implementation of customer-centric design for a Fortune 500 financial services firm, as well as expanding its reach into the US market by working on quality consulting and product development with well-known consumer brands.
"It's an honor to be recognized alongside other businesses that have really made a difference in Austin," says president and founder Kimberly Watson-Hemphill. When asked about what has driven the rapid growth and accomplishment of Firefly, she doesn't hesitate: "I attribute our on-going success to our highly experienced team, which is fully committed to driving results for our clients."
Firefly Consulting has had a global reach, helping companies to improve their business processes through implementation of solutions grounded in lean and six sigma methodologies. The company grew its revenues exponentially, doubling every year over its first five years with successes spanning a broad range of industries. The year ahead has them looking to deepen their local ties. "We had early success leading an operational excellence program for a Fortune 500 oil and gas company in Houston. We'd like to continue expanding our work in Texas, in particular building on our expertise in oil and gas and financial services."
About Firefly Consulting
Firefly Consulting is a privately held, boutique consulting firm that specializes in innovation and operational excellence and is headquartered in Austin, TX. More information about the firm and its services can be found online at http://www.firefly-consulting.com.