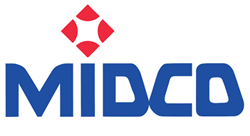 St. Louis, MO (PRWEB) October 01, 2014
Midco Global, Inc., a leading supplier of agricultural research and production supplies, announced new ownership today. Bradley Faerber will finalize the purchase of Midco Global, Inc. from former owner Dan Hogan today.
Faerber was Midco's outside accountant for the past 23 years and is the former Managing Partner of Lopata, Flegel and Co. LLP. The new ownership has been in the works for a year and is a natural progression given Faerber's business relationship with Midco.
Midco has a long history in the agricultural industry. In 1964, Hogan started working as a salesman at Mid-States Bag & Container Corporation, which was founded in the 1930s. Hogan bought the company in 1977 and renamed it Midco Enterprises.
In an effort to provide continued five-star customer service with the increasing levels of calls and product demand, Faerber has recently hired additional support staff. Faerber is also updating office facilities to accommodate the increasing demand and expects the renovations to be complete by 2015.
The sales force, led by Don Rayfield, along with the rest of the staff at Midco Global, Inc. looks forward to introducing new products and expanding the business under Faerber's leadership. Midco will continue to service customers in the United States, as well as more than 26 countries by providing exceptional agricultural production and research supplies.
About Midco Global, Inc.
Midco Global, Inc. is a packaging solutions company specializing in Agricultural Research and Production. It is headquartered in Historic Downtown Kirkwood, Missouri and it has enjoyed over 50 years of business as an independent company. Midco serves customers in the United States and over 26 countries.
Midco Global, Inc. upholds the promise of providing high quality Agricultural Research and Production Supplies for the harvest, planting and pollinating seasons as well as a wide variety of packaging solutions for agricultural research and production operations. For more information, please visit http://www.midcoglobal.com