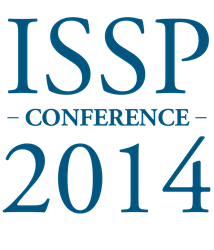 ISSP's third international conference is an opportunity for sustainability champions from all over the world to convene, network, learn and help shape the profession.
Denver, CO (PRWEB) September 30, 2014
The International Society of Sustainability Professionals (ISSP) has arranged a variety of exciting activities for those who choose to arrive in Denver a day early for ISSP Conference 2014. On November 12, conference registrants can take part in these activities:
ISSP Certificate Workshop: Experience one of ISSP's acclaimed professional certificate courses in a special one-day, face-to-face format. Axel Klimek, co-founder of the AtKisson Academy GmbH, will teach a Master Class on Organizational Change entitled Becoming the Source and Leverage for Transformation.
ACCO Climate Change Adaptation Planning Bootcamp: ISSP is partnering with the Association of Climate Change Officers (ACCO) to provide a half-day workshop on conducting climate change vulnerability assessments and developing organizational adaptation plans.
Consultants Cohort: Join other sustainability professionals in the third run of this popular six-month program designed to help consultants launch their practices or hone their skills. Leading the cohort again this year will be Jennifer Woofter, founder and president of Strategic Sustainability Consulting.
Greens Tour of Denver: Join other conference participants on a walking tour of downtown Denver's green buildings and sustainability projects, or hop onto a chartered bus after arriving at Denver International Airport to tour sustainability sites in the metro Denver area.
Pre-Conference Meet & Greet: Renew acquaintances with old friends and meet some new ones at an informal reception for attendees on Wednesday evening. Join other conference registrants from 6–9 pm for a no-host gathering at Katie Mullen's Irish Restaurant and Pub, conveniently located in the same building as the Sheraton Downtown Denver, the conference headquarters hotel.
Here's a further look at each of these exciting learning opportunities:
Master Class on Organizational Change
The all-day workshop Becoming the Source and Leverage for Transformation will be taught by Axel Klimek, business partner with ISSP Sustainability Hall of FameTM member Alan AtKisson. The workshop is one of the elective courses in the ISSP Sustainability Professional Certificate program.
At this workshop you will learn more about your own API – Authority, Presence and Impact – and how you can utilize these tools to be more effective in inducing a transformation. At the end of this course, participants will:

Be more aware about their strengths and areas for growth regarding API – Authority, Presence and Impact.
Be able to understand systems more deeply by looking at the parts, the relationships between the parts, and the underlying frames of reference which hold systems together and structures them.
Have deepened their awareness to directly perceive systems and the dynamics happening in them.
Be better able to create the field in which transformation can happen and have a better sense of how to intervene in this field.
Feel strengthened in their position as a sustainability professional to approach transformational changes.
Axel co-founded the AtKisson Academy GmbH together with Alan AtKisson and is its managing director. For many years he has been working as a senior management consultant and coach with high-level experience in Europe, USA, Asia, and Africa, helping leaders, organizations and developmental programs manage complex change processes and improve performance. His clients have included the African Union Commission, Canon Europe, Levis, Ernst & Young, Pricewaterhouse Coopers LLC, GIZ GmbH, Lufthansa, Unilever and T-Systems.
To hear Axel describe the upcoming workshop in Denver, click here: bit.ly/ZY41cw.
ACCO Climate Change Bootcamp
Sustainability professionals can learn how to define climate-related hazards, identify existing and future risks, vulnerabilities and strengths, create stakeholder partnerships, and prioritize actions and opportunities in a half-day workshop ISSP is co-sponsoring with the Association of Climate Change Officers (ACCO). Workshop participants will be presented with a flexible process, information about existing climate data and tools, and a template to help assess an organization's, or region's, climate risks. Knowledge of how to adapt to these risks and begin to embed and implement the changes into existing systems and processes will also be shared.
Attendees will earn CCO CertificationTM education credits applicable toward the Climate Science, Risk & Adaptation Planning module requirements. Teaching the workshop will be Olga Dominguez, Retired, Assistant Administrator, Office of Strategic Infrastructure, U.S. National Aeronautics and Space Administration, and Lisa Friend, Sustainability Planner for Boulder County, Colorado.
Consultants Cohort
Now in its third year, the ISSP Consultants Cohort Program is designed to help new sustainability consultants launch successful practices, and to help existing sustainability consultants take their practices to the next level. The 2015 cohort of this six-month program kicks off with a half-day session the day before ISSP Conference 2014 taught by Jennifer Woofter, founder and president of Strategic Sustainability Consulting. The session is designed to help cohort participants refine their voice and niche in the sustainability consulting industry – and to set personal goals for the rest of the program.
In addition to earning a Masters Degree in Strategic Leadership Towards Sustainability from the Blekinge Institute of Technology in Sweden, Jennifer has also been working in the fields of sustainability and corporate responsibility for more than 10 years. She teaches and writes extensively on the topic of sustainability consulting, and has provided training and mentoring for aspiring consultants for the last five years. Find a link to a Q&A with Jennifer about her work with the ISSP Consultants Cohort by visiting this page: bit.ly/1qCWrtb.
Green Tours of Denver
Whether by bus or on foot, ISSP Conference 2014 registrants can explore sustainability projects in and around Denver by participating in pre-conference tours taking place the day before the conference begins.
A bus tour from 1:00 – 5:30 pm on Nov 12th starts at Denver International Airport, where participants will gather at Denver International Airport's terminal for a fascinating tour/discussion of DIA's operations and leading-edge sustainability initiatives, including a new hotel and light rail terminal under construction. The tour then departs for Prologis' international management offices for a discussion about its global sustainability strategies for its 571 million square feet of industrial real estate space it owns, manages or has under development worldwide, including industry-leading solar energy projects. A stop at The Denver Zoo will include a visit to the zoo's unique energy-producing animal manure digesting system.
For those conference registrants who would rather explore downtown Denver, there will also be a walking/public transit tour of high-sustainability-performance buildings and organizations near the Sheraton Downtown Denver hotel. Participants will gather in the lobby of the Sheraton at 1 pm for a tour of high-sustainability-performance buildings and organizations in downtown Denver including Union Station and environs, The Alliance Center, the City of Denver's Colorado Convention Center and an optional 4:30 – 5:30 pm tour of The State of Colorado Capitol Building.
Participants on both tours will arrive the Sheraton Downtown Denver conference headquarters hotel at approximately 5:30 pm, in time to attend the informal pre-conference meet-and-greet at Katie Mullen's Irish Restaurant and Pub.
All these pre-conference activities, with the exception of the informal evening reception, require advance sign-up and an additional fee. Attendance is limited for these events, so please register early. For more information about all these pre-conference activities and links to their respective registration pages, please visit bit.ly/1qq5ZwG.
About ISSP Conference 2014
ISSP's third international conference is an opportunity for sustainability champions from all over the world to convene, network, learn and help shape the profession. More than 300 sustainability professionals from around the world are expected to attend. They will hear from hand-picked keynoters and other presenters, contribute to professional standards development, learn from real world case studies, network with their peers and experience hands-on learning. Keynote speakers include Joel Makower, Chairman and Executive Editor of GreenBiz Group Inc., and Andrew Mangan, Executive Director, United States Business Council for Sustainable Development. At the conference, the newest inductees into the ISSP Sustainability Hall of FameTM will be honored. ISSP will also be hosting an exhibition where vendors will showcase the latest products and services of interest to sustainability professionals. Opportunities to sponsor the conference are still available. More information about sponsorships and exhibit options can be found here: bit.ly/1lbbpag.
About ISSP
The International Society of Sustainability Professionals (ISSP) is the world's leading professional association for sustainability professionals. ISSP is a member-driven association committed to moving the profession of sustainability forward through building strong networks and communities of practice. Webinars, online courses, a sustainability certificate program, sustainability professional's body of knowledge, special reports, resource directories, and salary surveys are just a sampling of the rich content offered to members. Formed in 2007, ISSP boasts almost 1,000 members from every region of the world. Members share resources and best practices, and develop themselves professionally. For more information about ISSP, its offerings and ISSP Conference 2014, to take place November 12- 14 in Denver, Colorado, please visit http://www.sustainabilityprofessionals.org.