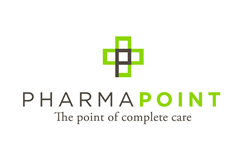 "This addition allows us meet all of our patient's needs under one roof, closing the loop on the continuum of care."
Birmingham, Ala. (PRWEB) October 01, 2014
PharmaPoint is pleased to announce that Family First Pharmacy will open in Jacksonville Medical Care (JMC) today. Located in Jacksonville, Arkansas, the clinic offers 12 family practice physicians, with more than 300 years of combined experience.
"We are very excited to be able to offer the convenience of an onsite pharmacy to our loyal patients," said Jonathan Foster, Clinic Administrator for Jacksonville Medical Care. "This addition allows us meet all of our patient's needs under one roof, closing the loop on the continuum of care."
Jacksonville Medical Care is part of Arkansas's largest independent family practice group, Arkansas Central Primary Care, and has been providing healthcare services to the Jacksonville community and surrounding areas for more than 13 years. They currently see approximately 4,000 patients per month.
"There's something comforting about having all of your medical needs met at one location" says Paul Albano, P.D., Senior Vice President of Pharmacy Operations for PharmaPoint. "We are proud to partner with Family First Pharmacy to provide Jacksonville area residents with knowledgeable and friendly pharmacists eager to serve as members of their care team."
Family First Pharmacy is located on the first floor at 1300 Braden Street, Jacksonville, Arkansas, 72076.
About PharmaPoint
PharmaPoint is an innovative pharmacy management and technology company, providing best-of-class solutions for hospitals, health systems and physician groups. PharmaPoint is focused on completing the care continuum, thereby improving patient health and satisfaction, reducing healthcare costs and providing a source of ancillary income. Recognized as one of the most innovative, inspiring and fastest growing private companies for 2013 and 2014 by Inc. magazine, PharmaPoint is currently managing pharmacies across the United States. PharmaPoint is headquartered in Birmingham, Alabama. For more information about our company, you can visit http://www.pharmapointrx.com.
####