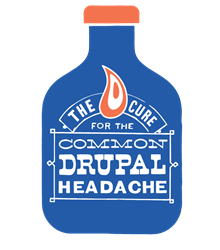 At technology conferences, we facilitate the technical advancement of our team and the industry at large.
Chicago, Il (PRWEB) September 30, 2014
Promet Source, a Chicago-based Drupal development firm, has a long history in sponsoring, attending and exhibiting at technology conferences around the globe. The company has sponsored numerous DrupalCons and Drupal Camps where they are often called to speak about Continuous Integration (web development process), Agile project management, lean development and web development success stories. Promet Source President, Andrew Kucharski has led this initiative since the company's inception in 2003.
"From day one, my mission has been to give back to the technical community - within Drupal and beyond. At technology conferences, we facilitate the technical advancement of our team and the industry at large. When we convene with the software community a type of idea exchange occurs which improves our skills, our deliverables and our offerings." said Andrew Kucharski.
In 2014, Promet Source has been active with technology conferences. They have sponsored training events in Peru and the Philippines, coordinated a premiere MidWest camp: MidCamp, spoken at a technology summit for the United Nations, and attended the Non-Profit Technology Conference, Federal Laboratory Consortium for Technology Transfer, and DrupalCon Austin, among others. Promet's development team has contributed countless training and presenting hours at these events to help educate others in module development, automated testing, content migration, and much more.
October through December, 2014 promises to be busy for Promet Source. They are slated to attend (as the "Lunch Sponsor") the Higher Ed Web Conference in Portland where they intend to analyze higher education tech trends and evangelize Drupal development. The Campus Technology Forum will be in Chicago in November and touches a similar audience. In December, Promet Source will shift gears and attend the ASAE conference in the DC area. This conference connects technology executives in the association and non-profit industries- another strong vertical for Promet Source.
Within the Drupal Community, Promet is the Gold Sponsor of the Cebu DrupalCamp which will be held in Cebu, The Phillipinnes in November. After numerous speaking engagements including a lecture at the International Legal Technology Association conference, Promet's CTO, Johnnie Fox's next conference will be Drupal Camp Atlanta, October 3-4th.
"It is extremely important for Promet to attend both Drupal and non-Drupal conferences. Drupal conferences allow us to give back to and reconnect with our community while strengthening our technical skills. Meanwhile, non-Drupal events allow us to take a deeper look into the industry trends and the specific needs of our verticals. Both types of events are instrumental in Promet's ability to deliver superior software development," said Maggie Graham, Marketing Manager for Promet Source. "It's been a wild year with more than a dozen events. We look forward to more events and reaching more people in need of our Drupal expertise in 2015."
About Promet Source: Founded in 2003, Promet Source is the champion of complex web development projects that require custom code, custom module development, custom APIs, huge migrations, sophisticated integrations and much more. Clients take advantage of Promet's flexible packages in 24/7 Support and Maintenance for any Drupal site. Promet specializes in Drupal development and support across myriad industries: Association, Education, Government, and Media & Publishing.