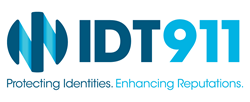 SCOTTSDALE, Ariz. (PRWEB) October 01, 2014
Mill City Credit Union today announced their partnership with IDT911™ (IDentity Theft 911®), the nation's premier identity management and data risk management services provider.. Mill City Credit Union has signed on to offer customers upgraded IDT911 LifeStages® Identity Management Services at no cost to all checking account members. Other members can purchase these services for a small monthly fee. Additionally, Mill City Credit Union members can purchase Fraud Scout services for more robust credit monitoring and social media monitoring.
As identity risks continue to evolve and threats continue to plague consumers, Mill City Credit Union's customers can rest assured knowing they're protected from the newest identity risks like phishing scams, social media account or email account compromise, tax related identity theft, data breach exposures, and more. According to the Javelin Identity 2013 Fraud Survey Report, identity theft incidents increased with the number of victims in 2013 totaling 13.1 million. Additionally, the report notes that 1 in 4 data breach notification recipients became a victim of identity theft. Lastly, the report recognizes growth in non-card fraud, which nearly tripled in 2013, accounting for $5 billion in fraud. This fraud includes: compromised lines of credit, Internet accounts (e.g., eBay, Amazon) and online payment accounts such as PayPal.
"IDT911 is a true leader in providing cutting-edge services to help consumers protect their identities, especially as we hear of top companies like Home Depot and Target falling victim to breached sensitive customer information," said Shirley T. Neukom, Chief Financial Officer, Mill City Credit Union. "We are excited to partner with them because of their ability to cover all types of emerging identity concerns – medical, financial, tax-related, and even child, identity theft."
IDT911 fraud specialists provide high-touch service to victims from the initial call through case resolution. Their expertise covers a range of issues, from proactive consumer education, to document replacement, fraud and credit monitoring, and personalized help to cut through the red tape. Fraud specialists work one-on-one with victims and are available 24 hours a day, seven days a week until resolution is complete.
"Data breaches and the identity theft they can lead to have become the third certainty in life," said Matt Cullina, CEO, IDT911. "Identity theft may not be avoidable and Mill City Credit Union is showing its commitment by improving the member experience with additional programs to keep their members' identities safe."
To learn more about Mill City Credit Union's services, visit millcitycu.com or call 800.284.6328.
About IDT911™ (IDentity Theft 911®)
Founded in 2003, IDT911™ is the nation's premier consultative provider of identity and data risk management, resolution and education services. The company serves more than 18.5 million households across the country and provides fraud solutions for a range of organizations, including Fortune 500 companies, the country's largest insurance companies, employee benefit providers, banks and credit unions and membership organizations. A subsidiary of IDT911, IDT911 Consulting™ provides information security and data privacy services to help businesses avert or respond to a data loss incident. Together, the companies provide preventative and breach response services to more than 770,000 businesses in the United States, Canada and the United Kingdom. IDT911 is the recipient of several awards, including the Stevie Award for Sales and Customer Service and the Phoenix Business Journal Tech Titan award for innovation in breach and fraud-fighting services. The company is the organizer of the Privacy XChange Forum, an annual conference that brings together high profile privacy thought leaders. For more information, please visit http://www.idt911.com, http://www.idt911consulting.com, http://www.facebook.com/idt911 and http://www.twitter.com/idt911.
About Mill City Credit Union
Mill City Credit Union, formerly General Mills Federal Credit Union, has exclusively served General Mills, Inc. for over 80 years. Along with General Mills employees, retirees and their families nationwide, Mill City Credit Union now exceptionally serves individuals who live, work, worship, volunteer, attend school, or conduct business in Carver, Hennepin, Meeker, McLeod, and Wright counties in Minnesota.
Always leading-edge in service and delivery, Mill City Credit Union continues its commitment to strengthen the financial wellbeing of more than 28,000 member/owners across the country.