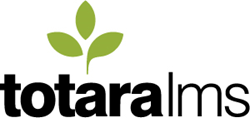 Santa Clara, CA (PRWEB) September 30, 2014
The team at eClass4Learning includes a technical staff, implementation team, and customer support. They have their roots in the education sector and are growing in the corporate enterprise space with a focus on small to midsize organizations.
"eClass4Learning is very excited to add Totara to the portfolio of online learning technology solutions we offer our clients," said Tammy Stephens, eClass4Learning CEO. "We partner with non-profits, associations, small businesses and government organizations that are big on ideas but challenged by lean staffing and tight budgets. We have innovative and entrepreneurial clients who continually seek new ways to affordably and efficiently train their employees and members. Becoming a Totara partner means we can offer them advanced reporting and tracking features that will enhance their compliance training at the high level of quality and support they have come to expect from us."
"The addition of eClass4Learning to our partner network in the Americas market helps bolster our strength and adds an experienced implementation partner with a strong focus on the small to midsize market. We see the small to midsize learning technology market as a high growth opportunity. Tammy and her team are well positioned to take advantage of this opportunity. We look forward to a long-term partnership with eClass4Learning." Willem Boom – Vice President – Partner Solutions – Totara Learning
About eClass4Learning
eClass4Learning efficiently and affordably provides online learning technology solutions for non-profits, associations, government organizations and small businesses and corporations. They are dedicated to aligning their clients' missions and values with their desired training outcomes while providing the highest level of technical expertise and customer-focused service. The eClass4learning team is made up of expert technical staff and educators who are masters at using Totara, Moodle and Mahara to improve learning. eClass4Learning is the training partner of organizations like The Beryl Institute, Center for Family Based Training, Mennonite Education Agency, International Association of Wellness Professionals, and Office of Surface Mining.
For more information, please visit http://www.eclass4learning.com
About Totara Learning
Totara Learning Solutions is dedicated to fundamentally changing the nature of the LMS software market. TotaraLMS is open source with its enterprise edition available via subscription. Totara can reduce a corporate enterprise's learning management costs significantly whilst providing some of the most advanced learning management functionality.
From a simple concept - that open source software, developed with an active community, can deliver real benefits in learning and development for corporate organizations, comes a big vision; to transform how learning technologies are developed, delivered and purchased. Totara is delivering this vision though:

Driving down costs with zero license fees
Delivering peace of mind with commercial support
Collaborative model of innovation
Making customization easy
Ensuring freedom from vendor lock in
Totara users come from a wide variety of sectors, including finance, retail, energy, health, government and not-for-profit organizations. Customers range from small enterprises to large multi-national corporations with over 200,000 employees - a testament to Totara's robust versatility and scalability. Organizations throughout the world have chosen Totara as their eLearning platform.
For more information visit: http://www.totaralms.com