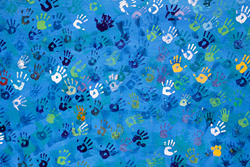 It starts as a day, but that day may be like striking a match to a bonfire.--Ambassador Tibor Nagy, Texas Tech
(PRWEB) October 01, 2014
As part of its its 2014 Centennial activities, Carnegie Council for Ethics in International Affairs has conducted a multi-year exploration of a "global ethic."
These activities will culminate in a week of events in New York City this October 2014, including a day of workshops at City College of New York on Oct. 16, 2014, which the Council is designating as the world's first Global Ethics Day.
Carnegie Council encourages academic institutions around the world to also use this day to explore a "global ethic," by holding their own events, such as lectures, film screenings, debates, panel discussions, or another educational activity. In the tradition of a "teach-in" model, these events would be run by each institution as it sees fit, while being part of a worldwide Global Ethics Day.
Carnegie Council will promote activities on its website and share any resources that are created among its Global Ethics Network. Course and lecture ideas can be found on Carnegie Council's website in the Education section. It includes syllabi, book notes, lectures, and the Council's Ethics on Film series, which is a great resource for teaching suggestions connected to popular movies.
So far, over 30 educational organizations have signed up. For those who plan to hold a Global Ethics Day event, please contact Jenna Zhang at jzhang(at)cceia(dot)org so that Carnegie Council can add the name to the list!
Founded by Andrew Carnegie in 1914, Carnegie Council for Ethics in International Affairs is an educational, nonprofit, nonpartisan organization that produces lectures, publications, and multimedia materials on the ethical challenges of living in a globalized world. For more information, go to http://www.carnegiecouncil.org/