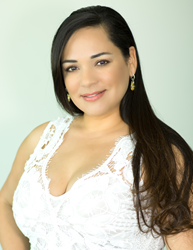 Miami, Florida (PRWEB) September 30, 2014
The Astor Companies, a privately held real estate development company based in Miami, has named Tower Real Estate Group as its exclusive real estate agent, announced Peter Torres, vice president of The Astor Companies. The firm will oversee sales for three key projects including InTown, Merrick Manor and Nordica.
Tower Real Estate Group is led by 20-year real estate veteran Adriana Vargas-Hernandez who serves as the vice president of sales and marketing. Ms. Vargas-Hernandez is joined by a staff of 10 agents who will represent the newest additions to the portfolio of Astor Companies developments - InTown, Merrick Manor and Nordica.
"We are pleased to announce our relationship with Tower Real Estate Group," said Torres. "Adriana brings a wealth of local and international sales knowledge to our projects and we look forward to working with her and her team on our latest developments."
InTown, a $95 million condominium project slated to break ground at 1900 S.W. 8th Street later this year, will deliver upscale comfort, luxury amenities, and the conveniences of urban living. Located just three miles west of Downtown Miami's Brickell Financial District, the 14-story, two-tower development will feature 320 luxury residences. Prices start from the $200,000s.
Merrick Manor, a $130 million condominium project slated to break ground next year, is located at 301 Altara Avenue in Coral Gables, across the street from prestigious Village of Merrick Park shops, restaurants, and offices. The 10-story contemporary Mediterranean villa style with 219 units will feature 1, 2, 3, and 4-bedroom condominiums starting from the $300,000s.
For more information, including pre-construction sales opportunities for both developments, please contact Tower Real Estate Group at (305) 779.5672.
About The Astor Companies:
The Astor Companies is a privately held real estate development firm based in Miami, Florida with experience in all facets of the industry, including the development, construction, leasing and management of multifamily properties. With an eye for detail, Astor incorporates exceptional architecture, interiors, and amenities into each of its projects. With father-and-son team Henry and Peter Torres at the helm, the company has successfully delivered numerous residential developments throughout South Florida valued at more than $500 million, including Merrick Manor, InTown, Brickell Vista, Nordica, Gateway to the Grove and Valencia. The corporate headquarters is located at 2601 South Bayshore Drive, #1800, Miami, FL, 33133. Additional information can be found by calling (305) 858-6911 or visiting http://www.astorcompanies.com.
CONTACT:
Patricia Vila/Jorge Martinez
The Conroy Martinez Group
Ph. (305) 445-7550