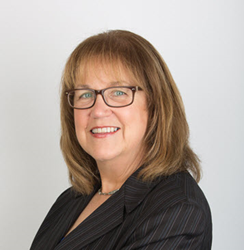 An effective strategic plan must take into account current and future economic conditions.
Lancaster, PA (PRWEB) September 30, 2014
The Treer Group is utilizing a new approach to strategic planning and goal setting that offers companies and organizations an effective and economical way to focus staff efforts on improving business performance in a strengthening economic climate.
"An effective strategic plan must take into account current and future economic conditions," says Janet Treer, President of The Treer Group, a strategic planning, coaching, leadership development and management consulting firm based in Lancaster, PA. "The strategic planning and goal setting process must be flexible to reflect the fact that conditions in Central Pennsylvania and beyond continue to improve."
Treer utilizes a streamlined, step-by-step process to keep businesses on track as leadership teams identify the right path during a stronger economy. She credits the success of the process to its efficiency, inclusiveness and focus on specific, tangible action.
"We start by making it clear that strategic planning is an ongoing process, requiring serious commitment from the leadership," continues Treer. "An effective process and plan should not overwhelm the management team with excessive work and meetings. Our process efficiently guides a team from organizational goals to specific objectives and action plans for every team member."
Treer utilizes five key activities:
Step 1: Visioning – the organization's vision is a statement of its potential. It gives a clear description of what the organization strives to become.
Step 2: Strategic Thinking and Planning – this is the process organizations go through to decide what direction the company should take. It considers every aspect of the company, its assets, resources, challenges and opportunities. The result is a clear, viable plan for achieving the future success of the company.
Step 3: Business Planning – the next step is to create specific goals that will move the company in the right direction. Different departments or components of the organization can have individual goals and actions that combine into an overall initiative for the company.
Step 4: Implementation – this is where the leadership and team make it happen. It includes activity schedules, accountabilities, tracking and evaluation to keep everyone on plan.
Step 5: Review and Continuous Improvement – reviewing progress and measuring results keeps people and activities on track. It also identifies necessary changes and continuously improves the process and the company.
"All too often, leadership teams have difficulty in transitioning from "survival" strategy during economic downturns to a "proactive" approach during stronger economic times," says Treer. "Today, our job is to help make that transition."
Read More about Strategic Planning
Get Managment Updates, The Treer Group's Monthly Bulletin
About The Treer Group: The Treer Group provides coaching, assessments, tools and guidance to help organizations and individuals identify areas in need of improvement, discover practical solutions and implement long-lasting change that comes from within. Janet Treer, President, founded The Treer Group in 2007.