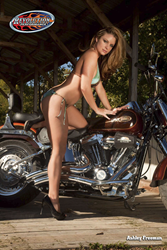 Plymouth,WI (PRWEB) October 01, 2014
Revolution Performance will be heading back to the AIM Expo for its second year in a row as part of the Millennium Technologies Family of Companies. The company, most known for its brand of Nickel Silicon Carbide (NSC) plated big bore kits, will be showcasing select products and services at the Expo which takes place at Orange County Convention Center, October 16-19.
The AIM Expo is held at the Orange County Convention Center in Orlando, FL and brings OEM's, industry, press, dealers, enthusiasts, and the public under one roof to view new products and provide networking opportunities with exhibitors and distributors. The venue also provides the media with amenities and access to view new product launches.
After a successful first year of attendance at 2013's AIM Expo, Revolution Performance will once again be sharing booth space with sister companies Forward Motion and Ballistic Performance Components, as well as parent company Millennium Technologies. The companies will all be located together in the convention floor block containing booth numbers 701, 703, 800, and 802. The company welcomes all those attending the convention to stop by and receive an autographed poster (while supplies last) of model Ashley Freeman, who will be signing posters at the company's booth throughout the weekend.
To keep up to date with the latest news from the AIM Expo, see the official website located at http://www.aimexpousa.com.
To see Revolution Performance's products and services on the web, visit http://www.revperf.com