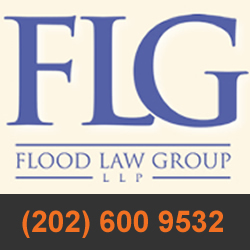 The way GM and the National Highway Traffic Safety Administration handled the ignition switch problem is shocking,
Washington, DC (PRWEB) October 02, 2014
Flood Law Group, a national esteemed personal injury law firm, will continue to monitor and report on updates related to the recent GM recalls in order to keep the public informed. According to a recent article from U-T San Diego, "Both houses of Congress scolded the nation's highway safety agency Tuesday (Sept. 16, 2014) over its tardy handling of a deadly problem with General Motors cars, questioning whether it is competent to guarantee the safety of increasingly complex vehicles."
David Friedman is the Deputy Administrator of the National Highway Traffic Safety Administration (NHTSA). According to the article, Friedman conceded during questioning in the Senate that the agency needed to make improvements. The article goes on to state that, "…majority Republicans on the House Energy and Commerce Committee released a report saying NHTSA should have discovered GM's faulty ignition switches in 2007, seven years before the company recalled 2.6 million cars to fix the deadly problem. They also said the agency didn't understand how air bags worked, lacked accountability and failed to share information internally."
Among those vehicles included in the June 30 statement are several popular SUV models from 2006-2007. This is the third time that owners of Chevrolet Trailblazers, GMC Envoys, Buick Rainers, Isuzu Ascenders, and Saab 97-Xs have been warned of a fire risk with regard to their vehicles. GM is advising customers to leave their SUVs parked outside until the problem with the vehicles' power window switches are fixed.
Problems with the SUVs' window switches first appeared in 2012 with complaints of fires starting in the driver's side door switches. In response to the complaints, GM issued extended warranties and service offerings to those affected by the glitch. The company also attempted to fix the problem by adding a protective coating around the window switch circuit board, but complaints continued to surface, even in vehicles that had been repaired.
Flood Law Group is doing its part by creating a GM Ignition Defect information site, designed as an online resource to provide information and education about the recalls.
"The way GM and the National Highway Traffic Safety Administration handled the ignition switch problem is shocking," said Christopher Brown, Director of Communications for Flood Law Group LLP. "Our lawyers continue to investigate and report on information related to GM ignition switch defects for clients that allege their safety was jeopardized by a failure to correct the problem when it was first discovered years ago."
About Flood Law Group LLP
Flood Law Group LLP is an experienced litigation firm, serving injured persons and families across the nation in cases involving personal injury, auto accidents, medical malpractice, defective medical devices and more. Flood Law Group LLP is also one of the top law firms in the nation to handle serious injuries and wrongful death. For more information, please visit floodlawgroup.com.