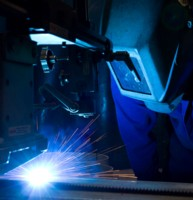 ...increases in lung cancer and mesothelioma are unlikely to be found in the RCF-exposed cohort.
Raleigh, NC (PRWEB) October 03, 2014
New research on refractory ceramic fibers (RCF) finds that the aluminum-silicate based insulator is unlikely to cause lung cancer or mesothelioma, despite the results of animal studies. Surviving Mesothelioma has just posted an article on the new research. Click here to read it now.
Scientists at the Institute of Molecular Pharmacology and Toxicology in Munich compared RCF to another high-heat insulator called rock wool, which has fibers of a similar size and shape.
"Based on analogies with rock wool, it is reasonable to believe that increases in lung cancer and mesothelioma are unlikely to be found in the RCF-exposed cohort," reports toxicology professor and lead author Helmut Greim.
The study, published in Inhalation Toxicology, appears to contradict earlier studies suggesting an increased incidence of mesothelioma among RCF-exposed animals.
"Even though this studysuggests that RCF is safer than asbestos, the best news here is that RCF producers have learned a lesson from the careless asbestos manufacturers of the past and are being more proactive to protect and monitor their workers," says Alex Strauss, Managing Editor of Surviving Mesothelioma.
To read more about RCF, asbestos, and the study's conclusions, see Manmade Insulator Unlikely to Pose Same Mesothelioma Risk as Asbestos, now available on the Surviving Mesothelioma website.
Greim, H et al "Perspectives on refractory ceramic fiber (RCF) carcinogenicity: comparisons with other fibers", September 20, 2014, Inhalation Toxicology, Epub ahead of print
For nearly ten years, Surviving Mesothelioma has brought readers the most important and ground-breaking news on the causes, diagnosis and treatment of mesothelioma. All Surviving Mesothelioma news is gathered and reported directly from the peer-reviewed medical literature. Written for patients and their loved ones, Surviving Mesothelioma news helps families make more informed decisions.