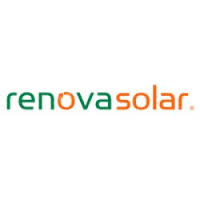 Renova Solar servicing Solar Panel Installation in Palm Desert
Palm Desert, CA (PRWEB) October 03, 2014
For 33 years, Inc. has welcomed the fastest-growing private companies in America into a very exclusive club. As a member of the list, Renova Solar shares a pedigree with Intuit, Zappos, Under Armour, Microsoft, Jamba Juice, Pandora, Oracle and other notable alumni. The 2014 list includes GoPro, Fuhu, Tough Mudder and Lending Club, among others. In 2014, Renova Solar was again named to the list as the 2nd Fastest Growing Solar Company in California and the 6th Fastest Growing Company in the U.S in the Energy Sector. Within all companies in all categories in the nation, Renova placed 776, a phenomenal accomplishment for a single location.
"We are thrilled to be recognized for our growth," said CEO/President Vincent Battaglia. "But even more important is the fact that we are creating jobs for our community while helping residents and companies save money with a clean energy alternative."
Renova Solar was established in 2006 in Palm Desert and is the largest local solar company in the Coachella Valley with an estimated economic impact of greater than $18 million and almost 70 local employees. They were the first company in North America to be accredited by NABCEP and are the only company in the Coachella Valley to achieve that status. In 2013, Renova Solar was named an Inc. Magazine Hire Power Award Winner as the 4th Fastest Growing Solar Company in California, and the 11th Fastest Growing Company in the United States in the Energy sector. To move forward with Renova Solar for your dream of being more energy efficient, contact http://renovasolar.com
Renova Solar manages the solar system installation process for residential and commercial customers, from permitting and local installation to ongoing monitoring and maintenance through RenovaPLUS. For more information, visit http://renovasolar.com or call 760-568-3413
Solar in Palm Desert is growing fast and right now is the opportunity to take advantage of great programs and utilize a professional company for their expertise and wonderful customer service. Solar in Palm Desert has never been easier to accomplish.