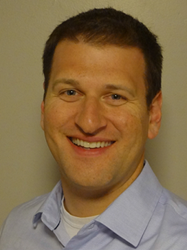 I was so happy when I hired Acti-Kare. Their caregivers have been a huge help to my husband and me, and I know that we are in good hands when they are here. I would highly recommend Acti-Kare to anyone looking for reliable care.
Grand Rapids, MI (PRWEB) October 02, 2014
Thinking ahead for appropriate care for aging loved ones is not usually a common conversation that comes up in day to day discussion. Most people never even consider it until they're forced to. Oftentimes, there is a sudden event that causes the need to look outside the family for help with a loved one's care. Acti-Kare Responsive In-Home Care of Grand Rapids is positioned to fulfill those needs, whether it's something as simple as occasional transportation to appointments, companion and homemaking services, all the way up to full non-medical personal care attention. "The perception that many people have when they think about a caregiver coming into their home is that it's only for people who need help with all aspects of daily living. Rarely is that the case," says Kevin Kampfschulte, owner and area director in Grand Rapids. "Our caregivers at Acti-Kare know the importance of remaining as active and independent as long as possible and, to the extent that we can, help assist clients in maintaining their activities of daily living." In many cases, that means starting care early while the client can still be an active part of their own care plan. This gives them time to get used to their caregiver and find comfort in knowing that Acti-Kare is a consistent and reliable part of their life if the time comes when more assistance is needed.
When he entered business school at Michigan State University, Kampfschulte had never considered working with the senior population. However, after spending a few years as a production manager at a high profile company, he was left with a desire for more meaning in his long term career. "I wanted something more meaningful than simply working for a bottom line," Kampfschulte states. After much soul searching he decided to return back to school thinking that a future in medicine would fulfill his desire to help others. It was during this time that Kampfschulte started volunteering at a local retirement community on his way to and from class, and quickly found that the highlight of his day was spending time with the residents there. "It suddenly clicked for me, and I realized that I could incorporate my passion for helping others while still remaining in the business community."
There is no "one size fits all" when it comes to home care, which is why great attention to detail and time goes into understanding and assessing an individual's needs. It's important to incorporate a customized care plan in a manner that is comfortable for the client, their family and the caregiver. "It didn't take me long to make up my mind to bring Acti-Kare to the Grand Rapids area. After realizing the company operated with such genuine care and compassion I knew this was the right fit and jumped at the opportunity," Kampfschulte says.
"I was so happy when I hired Acti-Kare. Their caregivers have been a huge help to my husband and me, and I know that we are in good hands when they are here. They help with meals, housekeeping, transportation, medication reminders, and even help get ready for bed. The owner has personally helped us out when we needed assistance at a moment's notice. I would highly recommend them to anyone looking for reliable care." - Elaine, current client.
With 8,000 people turning 65 every single day in the United States there is a growing shift in the traditional aging model. Now, more than ever, seniors are choosing to "age in place," and that usually means remaining in a private home or independent living community as long as possible. Having a close family member who maintained her independence well past her 100th birthday was the driving factor behind Kampfschulte's focus on building an in-home care business. "People are happiest and most comfortable in their own homes, and it brings me the utmost satisfaction knowing that I can play a critical part in helping maintain their quality of life, comfort and peace of mind. This not only makes life better for my clients, but their extended family as well."