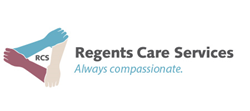 Regents Care Services not only believes in the importance of caring, but in the importance of compassionate care.
Toronto, ON (PRWEB) September 30, 2014
As a token of gratitude to its current and new customers, RCS is offering a discounted rate on all services to customers in the GTA Area. For those seeking Medical, Non-Medical or Holistic care within their homes – RCS provides compassionate and highly accredited staff to assist in all types of situations. RCS registered healthcare staff are on-call 24 hours a day, seven days a week and accommodate patient requirements with compassion and expertise. With a spectrum of care providers including but not limited to: Nurses, Physio and Occupational Therapists, Dietitians, Personal Support Workers, Massage Therapists, Acupuncturists and a Naturopathic Doctor, RCS is ready to support your autonomy and health. Our compassionate care involves not only the competent application of science, but also individual, human attention given to clients in a manner that facilitates well-being, security and healing.
Established in 2012, RCS has been highly sought after due to client satisfaction. Not only does RCS utilize a hiring board to review each personnel the company hires, it also encourages employees to participate in ongoing training. Each regulated health professional is fully insured and maintains valid registration with the appropriate regulatory body. For example, all nurses are registered with the College of Nurses of Ontario. For patients requiring an extra hand, personal support workers are available and have completed their education at an accredited institution and have voluntarily registered with the Ontario Personal Support Worker Registry.
Regents Care Services currently provides; Medical Care, Specialized Medical Care, Holistic Care and Personal Support. Additionally, RCS provides facility care to a number of organizations such as Clinics, Hospitals, Nursing Homes and Rehabilitation Centers.
Regents Care Services not only believes in the importance of caring, but in the importance of compassionate care. During times of illness, the importance of human connection only increases and the presence of a compassionate clinician can make all the difference. However many leaps and bounds we have made in medical technology, no one requiring care should have to settle for a technically competent but uncaring doctor, nurse or other staff member.
"Providing patients with the utmost compassion and care is the heart of our operation" quoted Bruno Ndaye, President of Regents Care Services. "Whether our client requires a nurse to work with them in their home, or desires social and personal support, our nurses and support workers are available to help the client in any circumstance". "For the months of October and November we are offering a 5% discount on all services as our way to giveback to current customers and provide the opportunity for new customers to be able to experience why we have become highly sought after".
About Regents Care Services: Since 2012, Regents Care Services has been providing patients of the GTA with residential and facility care. The company provides registered nurses, accredited support workers and a broad range of holistic practitioners to provide high-quality medical and holistic care services. Known to be Always Compassionate RCS provides love and understanding while performing medical and non-medical services.
The building blocks of Regents Care Services can be summed up as R-C-S: Respect, Compassion and Solidarity.
Respect: For the differences and similarities between all of us.
Compassion: For our clients, our employees and for all those in need of care.
Solidarity: With all of the diverse communities that we work with, because we're all in this together.
To find out more information on RCS, or to receive a discount of 5% on services offered, please visit: http://regentscareservices.ca
Media Contact:
Mr. Bruno Ndaye, President of Regents Care Services
Telephone: (855) 529-4242 or (416) 229-4242
Email: info(at)regentscareservices(dot)ca
Address: 55 Eglinton Ave E., Suite 204, Toronto ON, M4P 1G8