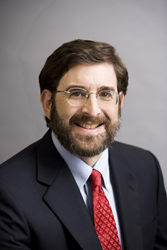 The integration of behavioral health is particularly important now as safety net providers are challenged to meet the comprehensive health care needs of an expanding Medicaid population
Seattle, WA (PRWEB) October 01, 2014
Qualis Health and its partners have released the Behavioral Health Integration Implementation Guide, a set of tools to help safety net providers integrate behavioral health care and improve patient outcomes and experience.
There is increasing recognition that primary care is most effective when behavioral health needs are met. Behavioral health care covers a wide range of patient needs, addressing common social concerns and health behaviors and treating mental health or substance use conditions frequently seen in primary care, such as depression, anxiety and problem drinking. Treating behavioral health and medical problems together can improve outcomes for both. The goal of an integrated care model is to develop capacity within the primary care practice to identify patients that need behavioral health care and monitor to ensure their treatment is effective.
"The integration of behavioral health is particularly important now as safety net providers are challenged to meet the comprehensive health care needs of an expanding Medicaid population," said Jonathan Sugarman, MD, MPH, Qualis Health President and CEO. "This new resource offers practical guidance to help all practices—wherever they are on the journey towards patient-centered care—improve patient outcomes, reduce unnecessary healthcare costs, and improve patient experience by providing whole-person care."
The guide, available at http://www.safetynetmedicalhome.org/change-concepts/organized-evidence-based-care/behavioral-health, was produced through collaboration among Qualis Health, the University of Washington's AIMS Center, and the MacColl Center for Health Care Innovation at the Group Health Research Institute, supported by The Commonwealth Fund. Primary author Anna Ratzliff, MD, PhD (AIMS Center, Assistant Professor in the University of Washington's Department of Psychiatry and Behavioral Sciences) was supported by a project team including Jürgen Unützer, MD, MPH, MA (Director, AIMS Center), Ed Wagner, MD, MPH, MACP (Director Emeritus, MacColl Center), Jonathan Sugarman, MD, MPH (President & CEO, Qualis Health), Kathryn Phillips, MPH (PCMH Program Director, Qualis Health) and others.
The guide and its accompanying tools and resources are the most recent addition to the landmark series of Safety Net Medical Home Initiative (SNMHI) implementation guides, a comprehensive library of resources proven to effectively guide the transformation of primary care practices into patient-centered medical homes.
The SNMHI developed, tested and refined an evidence-based framework for PCMH transformation—The Change Concepts for Practice Transformation—supported by a comprehensive library of resources and tools to help practices understand and implement the Patient-Centered Medical Home Model of Care. After extensive testing, the model and its resources have now been used effectively by primary care practices of all types including community health centers, private practices, academic medical centers, critical access hospitals, and VA and Indian Health Service sites. All resources are free and in the public domain, and can be accessed at http://www.safetynetmedicalhome.org.
###
About Qualis Health
Qualis Health is one of the nation's leading population health management organizations, and a leader in improving care delivery and patient outcomes, working with clients throughout the public and private sector to advance the quality, efficiency and value of healthcare for millions of Americans every day. We deliver solutions to ensure that our partners transform the care they provide, with a focus on process improvement, care management and effective use of health information technology. For more information, visit http://www.QualisHealth.org.
Information on Qualis Health's partners can be found at: http://www.aims.uw.edu (AIMS Center), http://maccollcenter.org/ (MacColl Center for Health Care Innovation) and http://www.cmwf.org (The Commonwealth Fund).