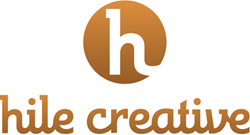 If you do it right, an email campaign can be incredibly effective.
Ann Arbor, Mich. (PRWEB) October 02, 2014
MS Bioworks, a protein mass spectrometry services provider, is working with Hile Creative to refine its marketing approach. Backed by Promega — an industry leader in proteomics — MS Bioworks serves researchers in the biological sciences, including industrial and academic clients.
Founded in 2010, MS Bioworks has already seen substantial growth over the past four years. To reach new audiences, and to engage with current customers, the company plans to launch a monthly email newsletter, which will include client interviews, equipment and technology updates, and more. Hile Creative will provide both design and copywriting support.
"A well-planned email newsletter campaign is an excellent way to stay in touch with current and potential customers," said Dave Hile, President of Hile Creative. "A clean, easy-to-read design and engaging, succinct content is key. Some people think email is the new 'junk mail,' but if you do it right, an email campaign can be incredibly effective."
In addition, Hile Creative will provide organic SEO services and monthly press releases to generate further web traffic and interest in MS Bioworks' services.
Hile Creative is an Ann Arbor brand development and creative design agency that has served businesses of all sizes for more than 30 years. To learn more about Hile's full range of integrated services, including web design and development, branding, and advertising, visit hilecreative.com.