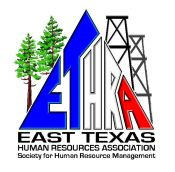 (PRWEB) October 02, 2014
The East Texas Human Resources Association (ETHRA), an affiliate of the Society for Human Resources Management (SHRM), announced their quarterly half day luncheon with the focus on criminal background investigations by presenter Mike Coffey, SPHR. Coffey, owner of the background investigations firm Imperative Information Group in Fort Worth, Texas, will discuss a variety of topics regarding criminal background investigations.
Tuesday, October 28, 2014, 7:30am to 12:00pm CST
Bert E. Woodruff Adult Education Center
220 N. Henderson
Kilgore, Texas 75662
Presentation: What Employers Need to Know About Background Checks
In this three hour presentation, Mike Coffey will cover several different topics including:
Creating a Criminal History Evaluation Tool
In order to effectively and consistently evaluate the criminal histories of prospective and current employees, it is important that employers consider which criminal offenses are relevant to specific jobs. Additionally, the age and frequency of offenses should also be considered when evaluating relevancy. In this presentation, we will walk through the process of developing a criminal history relevance matrix, an effective tool for documenting employers' policies with regard to the impact of individuals' criminal histories on their employment eligibility.
The Fair Credit Reporting Act's Requirements for Employers
This presentation covers employers' responsibilities under the federal Fair Credit Reporting Act.
Background Checks Under Fire: Policy Considerations to Avoid Discrimination Claims
On April 25th, 2012, the Equal Employment Opportunity Commission issued new "enforcement guidance on the consideration of arrest and conviction records in employment decisions under Title VII of the Civil Rights Act of 1964." This was the first guidance on this topic issued by the EEOC in more than 20 years and reflects the EEOC's recent scrutiny of employers' use of criminal records in making employment decisions. In addition to Title VII, other federal and state laws regulate employer's use of criminal records, credit reports, and other information.
This presentation will walk employers through the process of preparing a background screening policy that helps ensure a safe and productive workforce while staying out of regulators' and plaintiffs' attorneys' crosshairs.
About ETHRA:
ETHRA helps its members develop professionally and personally. Each quarter they host a half day networking luncheon where members have an opportunity to discuss relevant business-related events and share best practices. ETHRA is comprised of multiple HR professionals from a diverse group of east Texas businesses and industries.
About Mike Coffey:
Mike Coffey is an HR professional and president of Imperative Information Group, a background investigations firm based in Fort Worth, Texas. He is also certified as a Senior Professional in Human Resources (SPHR) by the HR Certification Institute. Coffey is a regional director for the Texas SHRM and a board member for the Texas Association of Business.