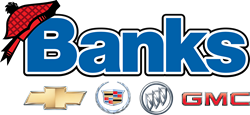 "We encourage those who live in Concord and surrounding areas to come participate in this worthy cause." - Brad Solomon, Customer Care Manager at Banks
Concord, NH (PRWEB) September 30, 2014
Banks Chevrolet will be hosting an American Red Cross Blood Drive on Thursday October 9th, 2014 from 11:00 AM to 5:00 PM. Donations make it possible for the Red Cross to provide blood for patients in nearly 3,000 hospitals across the United States. Help save lives by donating your blood to the American Red Cross at the dealership, located at 137 Manchester St., Concord, NH 03301.
Following a successful blood drive in April, Banks Chevrolet is excited to announce that it will be hosting a second one. Banks is expecting an even greater turnout from the community at this blood drive and will be offering a free "wash and vacuum" service to anyone who donates blood on that day, as well as a $10 service coupon. Furthermore, all presenting donors in October will have a chance to win a $5000 visa card courtesy of Suburban Propane. "We hope for, and are preparing for, an even larger crowd than our April blood drive," said Brad Solomon, Customer Care Manager at Banks. "We encourage those who live in Concord and surrounding areas to come participate in this worthy cause."
To schedule your appointment to donate blood at this event, visit http://www.redcrossblood.org. Call at 603-229-4176 or visit http://www.banksautos.com to learn more about how you can help.
About The American Red Cross
The American Red Cross prevents and alleviates human suffering in the face of emergencies by mobilizing the power of volunteers and the generosity of donors. As one of the nation's premier humanitarian organizations, the American Red Cross is dedicated to helping people in need throughout the United States and, in association with other Red Cross networks, throughout the world.