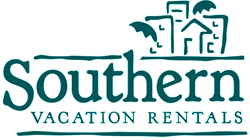 Destin, FL (PRWEB) October 02, 2014
Southern Vacation Rentals, a local, family-owned business that represents vacation rentals in Northwest Florida and Coastal Alabama and a member of the Southern Management Group, is expected to book a record number of arrivals this fall. On average, the third and fourth quarters of the year do not typically see as much tourist traffic as the summer months. However, fall breaks in the drive market, coupled with numerous area events along the Gulf Coast, are expected to draw crowds to area beaches later into the year. Southern is expecting occupancy in the nineties in October.
"For years, the gorgeous fall weather and fantastic events have remained a little known vacation treasure," said Southern Owner, Kevin Veach. "But our marketing and sales team has done a wonderful job of making people aware of the season's benefits."
Southern Vacation Rentals attributes part of this season's success to the many large events coming to the Gulf Coast this year. The annual Destin Seafood Festival, as well as the Destin Fishing Rodeo, is anticipated to draw many visitors to Destin the first weekend of October. Events bringing in crowds to other Northwest Florida and Coastal Alabama destinations, and causing an increase in beach vacation rental bookings this fall include the Panama City Beach Seafood and Music Festival, the Seeing Red Wine Festival on Scenic 30A, the Frank Brown Songwriter's Festival in Pensacola Beach and Perdido Key and the National Shrimp Festival in Orange Beach.
Southern has been a premier Gulf Coast vacation rental, property management and real estate company since 1995. Together, Southern Management Group represents countless real estate properties, approximately 1,030 short term rentals, more than 1000 long term rentals and 40 associations from Fairhope, Alabama to the Forgotten Coast of Florida. Owned and operated by two sets of brothers, Mike and Brad Shoults and Kevin and Kerry Veach, Southern is a family and community oriented company whose vision is to be the most caring company along the Gulf Coast.
Property owners can learn more about Southern's vacation rental management program online at SouthernResorts.com, via email at Join(at)GoSouthern.com or by calling 855.335.0875.