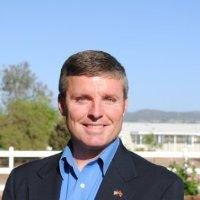 We look forward to helping these great folks find meaningful careers after their service to our country
Murrieta, CA (PRWEB) September 30, 2014
"We have a vested interest in our U.S. military and are excited to support the air show this year, by participating as an exhibitor," said Scott Duncan, CEO of The Veteran Asset (TVA) and Lieutenant Colonel United States Marine Corps (retired). "There will obviously be a lot of military veterans and those who are soon to be separated. This event will give us the opportunity to introduce them to what we do at TVA, which is provide scholarships for solar photovoltaic education and placement services within the renewable energy sector. We look forward to helping these great folks find meaningful careers after their service to our country. And, we do this at absolutely no cost to them."
Duncan will be overseeing the TVA booth, which will be manned by some of the graduates of TVA's solar course, who are now working for local solar companies. One graduate is now working as a Solar Consultant, using the skills he developed as a Recruiter for the U.S. Marine Corps. The other is a Project Manager for solar installations. Both say they are honored to give back to TVA by volunteering their time.
TVA offers training one week of each month to qualifying veterans. Currently, the course offered is Entry Level Solar PV Design and Installation course, based on the curriculum provided by the North American Board of Certified Energy Practitioners (NABCEP). Facilitating the training is TVA's training partner, Ambassador Energy in Southern California, where after 32 hours of classroom education, the NABCEP Entry Level (EL) Exam is proctored.
The Veteran Asset will soon roll out further courses, building upon the foundation of the NABCEP EL course, which will provide a platform for renewable energy careers in areas such as Information Technology/Monitoring, Administration, Sales, Warehousing/Logistics, Project Management, Operating/Maintenance, and System Design.
Interested U.S. veteran candidates and contributors should visit The Veteran Asset's website for course details and calendar.
About The Veteran Asset (TVA)
TVA is a tax-exempt nonprofit 501(c)(3)organization, whose mission is helping U.S. military veterans (Active/Guard & Reserve), obtain careers in the renewable energy sector. TVA recruits, facilitates top-notch Solar PV training and ultimately provides placement services - at no cost to the veteran.
About Ambassador Energy (AE)
AE is comprised of Ambassador Energy College Solar Training, the Ambassador Energy Agency Program and the installation arms, Ambassador Energy and Ambassador Solar. On staff are NABCEP Certified PV Installers, NABCEP Certified PV Technical Sales professionals [Fulgham/Kelso] and multiple NABCEP EL graduates. AE holds California licenses General Contractor B, C10 Electrician and C46 Renewable Energy. Ambassador Energy is IREC/ISPQ accredited. AE Agencies are nationwide. Ambassador Energy installs residential and commercial PV systems throughout California and the US.