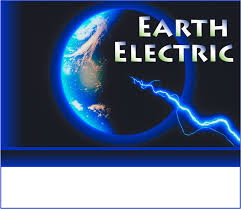 The best residential solar installers in San Jose offering PACE programs.
San Jose, CA (PRWEB) October 03, 2014
Earth Electric is a local company based in San Jose that has been supporting the PACE program for homeowners wanting to go solar, but are having problems with traditional finance programs. The PACE program allows consumers to accomplish going solar based on the equity of their home. The Earth Electric solar program will ultimately increase the value of homes, reduce electric bills sufficiently, all while spending no money out of pocket. It is a perfect time for Homeowners in San Jose who want solar installation.
Earth Electric is a local business that prides itself on pronounced customer service, and making sure Homeowners are completely educated on the benefits and nuances of Solar before making a final decision. With many large establishments taking over the solar space, it is hard to choose a solar panel installer. Earth Electric can tailor to a consumers needs as a Homeowner without the hassle and red tape of big corporations.
Numerous studies have shown that when buying from an independent, locally-owned business, buyers are doing a great justice for the community. Rather than a nationally owned business, significantly more of the buyer's money is used to make purchases from other local businesses, service providers and farms. This in turn strengthens the economic base of the community. Case studies show that locally-owned businesses generate a premium in enhanced economic impact to the community and our tax base while providing a better service and overall product. If residences want solar installation in San Jose, find out more information at http://earth-electric.com
If Homeowners are attracted to Solar Installation in San Jose, remember that buying local reduces environmental impact. Making local purchases requires less transportation as opposed to buying from big corporations who develop on the fringe instead of setting up shop in town or city centers. Supporting business in the community means contributing less to sprawl, congestion, habitat loss and pollution. Earth Electric in San Jose is here to service any solar needs. For more information go to http://earth-electric.com or call 408-609-0888.