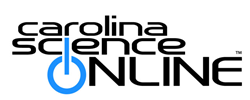 Hands-on equals minds on!
BURLINGTON, NC (PRWEB) October 02, 2014
In September, Carolina Biological Supply Company hosted educational leaders from several U.S. school districts to explore the impact that Next Generation Science Standards are having on curricula, as well as the role of technology in 21st Century Science Learning.
The Next Generation Science Standards (NGSS) were released in April 2013 and are based on the Framework for K–12 Science Education developed by the National Research Council in 2011. The new standards have been developed to provide all students with an internationally bench-marked science education.
All participants anticipated one-to-one (laptop/tablet device per student) implementation in the next five years and looked forward to growth in "blended learning" in science –a mix of simulations and virtual labs to reinforce hands-on science activities. Participants agreed that, "Hands-on equals Minds-on" but are excited to see digital labs as great enhancements to real experiments and as reinforcements to hands-on activities.
While participants said that the practical definition of STEM (Science, Technology, Engineering, Math) schools and programs varied, most agreed that, "Common Core will mean more time for science teaching through non-fiction reading." The biggest challenges continue to be shortages of qualified science teachers, while digital content such as Carolina's Twig and Tigtag, "enabled the District to cross walk quickly from the current state science framework to the new NGSS framework", according to Lori Smith, K12 Science and Fine Arts Coordinator, Sumter School District, SC.
In addition to Smith, other participants included Georgia Boatman, Regional Science Coordinator for Education Service District 123, WA; Benjamin Downing, STEM Director and Admin Intern of Early College at NC Central University, North Carolina SECME representative and Durham Regional Science Olympiad Director; Bruce Wear, STEM Coordinator, Palm Beach County School District, FL; Wayne Fisher, Science Specialist and STAR Discovery Educator for Charlotte Mecklenburg Schools, NC; and Abby Krueger, Professional Development Specialist at Wisconsin's Einstein Project.
Carolina's Future of Science Education conference is part of Carolina Science Online (CSO), developed to enhance, not only STEM education (Science, Technology, Engineering, and Math), but also the development of 21st Century skills. CSO includes iOS apps for science education, Twig and Tigtag digital video series, Learnetic Interactive Whiteboard activities, and Filament Games for Science Education.
From its beginnings in 1927, Carolina Biological Supply Company has grown to become a leading supplier of science teaching materials. Today, from its headquarters in Burlington, North Carolina, Carolina serves customers worldwide, including teachers, professors, home-school educators, and professionals in health and science-related fields.
To learn more about apps for science education and Carolina Science Online, go to http://www.carolinascienceonline.com and http://www.apple.com/itunes. For media or other inquiries, please contact James McPherson, Director of Strategy and Business Development at Carolina Biological Supply.