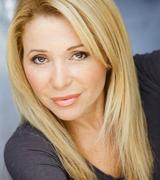 I am very excited to be a part of Max & Wrigley™. It is great to be a part of this warm yummy family I experienced during my first recording session and have a great feeling about the success of this show
Los Angeles, California (PRWEB) October 01, 2014
Paw City, LCC, announces musician, songwriter, film actress, and voiceover talent, Elizabeth (EG) Daily, of Los Angeles, California, the voice of "Foxey" for the upcoming children's 3D animated television series "Max and Wrigley™". EG Daily will also be invited to write, play other characters, and sing at times for some of the original songs on the Max and Wrigley™ 3D children's animated series.
"Max and Wrigley™" focuses on the adventures of Max, a loveable English Labrador Retriever and his brother Wrigley, a curious Bassett Hound who live in the town of Paw City. As a writer Max uses his daily experiences as material for stories. Each episode Max, Wrigley and their friends in "The Biscuit Band™" face a new social and emotional topic, such as making friends, learning manners, preventing bullying, and lying to others, of which they have to find a solution for. Children are engaged through the show's interactive format which asks them to help find clues and solve problems, further enhancing the learning experience and adding to its entertainment.
"Max and Wrigley™" has been registered as a Screen Actors Guild-American Federation of Television and Radio Artists (SAG-AFTRA) signatory production. Industry professionals have complimented the casting of the series, calling it the "Voiceover Dream Team." The first season is currently in pre-production. To follow the series visit: http://www.facebook.com/maxandwrigley.
In "Max & Wrigley™" Foxey, a female fox, is a principal character in episodes of Max and Wrigley. Foxey is outspoken yet often shy at times. Foxey can be seen in episodes working at the "Chow Hound Grocery Store™" and playing music on her keyboard. She often competes for attention, loves to sing, play music, and just enjoys life. Foxey is also a member of "The Biscuit Band™" and sings backup and, occasionally, lead. Original children's songs from the series will be associated with either social or emotional issues that will be addressed
during each episode.
E.G.'s success began in the 80's and continued with over 30 feature films, including "Pee Wee's Big Adventure", "No Small Affair" with Demi Moore, "Loverboy" with Patrick Dempsey, "Valley Girls," and many more. She has guest starred on numerous television shows beginning at the age of 15, like "Laverne and Shirley", "Chips", and "Fame" to name a few. She also guest starred on "Friends" as Phoebe's ex song writing party in the smelly cat episode, and more recently, "The Mentalist".
Recent features films include "Rob Zombie's Devil's Rejects," "The Unlikely's" starring William Forsyth, and "My Sister's Keeper" with Cameron Diaz directed by academy award winning director Nick Casevetes.
E.G. had a major record deal with A&M Records in the 80s, ending up with three top 10 hits including her song "Say It, Say It", produced by Jelly Bean Benetez. "Say It, Say It" became a number one dance hit all over the world on the Billboard dance charts. She went on to co-produce several more albums such as "Tearing down the Walls" CD, and the most recent single, "Somebody's Loving You".
She produced, composed and sang on as many as 30 classic film soundtracks including "Scarface," "The Breakfast Club," "The Country Bears," "Babe," "Rugrats," and "My Sister's Keeper." She can also be heard singing on the infamous video game "Grand Theft Auto" and the theme song of "Two And A Half Men."
E.G. became one of the top voiceover actresses, voicing world renowned characters such as the Emmy award-winning "Tommy Pickles" on "Rugrats" which ran for over 14 years and released three feature films, and "Buttercup" from "The Powerpuff Girls." She was also the voice of "Babe" in "Babe 2," "Froggy" in "The Little Rascals" feature film, and the voice of the lead character "Baby Mumble" in the Academy award winning feature film "Happy Feet" and "Happy Feet 2."
Recently E.G. was seen on season 5 of the number one singing television competition show in America, "The Voice."
"I am very excited to be a part of 'Max & Wrigley™. I especially love all the characters, and of course playing 'Foxey.' The original music is great, and I am happy to have an opportunity to share with the audience my musical talents which includes writing original music. It is great to be a part of this warm yummy family I experienced during my first recording session and have a great feeling about the success of this show," states EG Daily.
To learn more about her and current projects visit (http://www.EGDaily.com), or follow her on Facebook (https://www.facebook.com/eg.daily).
For her work and credits please visit: http://www.imdb.com/name/nm0197354/?ref_=fn_al_nm_1.
Reel: http://activepitch.com/profile.php?sn=a218f8f6d481fc31f7cbabff1ec35b1a21284d74
Actors Access Resume Link: http://resumes.actorsaccess.com/egdaily
"EG Daily is an exceptionally and beautifully talented musical artist, actress, and voiceover talent. We are so excited to have her a part of our team and one of our dream team voiceover cast members. Her spunky voice of 'Foxey' could not be more perfect," states Executive Producer Anthony M. T. Majewski.
"Max and Wrigley™" is currently in pre-production. EG Daily joins a cast that includes Drew Seeley, Debi Derryberry, Daniel Ross, Marissa Begin, Paul Paliyenko, and Sydney E. G. Parks, and guest song writer Grammy Winner Robin Ruddy. Anticipated completion of the first season episodes will be in 2015. Follow "Max & Wrigley™" on Twitter (http://www.twitter.com/maxandwrigley) and Facebook (http://www.facebook.com/maxandwrigley).
About Paw City, LLC
Paw City, LLC is a children's entertainment company focused on producing educational and entertaining films, 2D/3D animations, live action productions, books, video games, and music. These family friendly productions adhere to national educational standards with an emphasis on Science, Technology, Engineering, and Math (STEM) educational lessons under the direction of an esteemed educational panel and focus group.
To learn more about Paw City, LLC projects, investment, or licensing opportunities visit PawCityLLC.com.
Follow Paw City, LLC on Facebook (http://www.facebook.com/pawcityllc) or Twitter (http://www.twitter.com/pawcityllc).