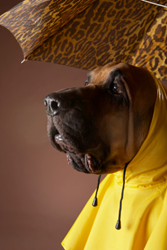 "There are only four ways to create value (in a digital economy): information, entertainment, convenience, and savings."-- Jay Walker, Priceline founder
Charlotte, NC (PRWEB) September 30, 2014
OYea 2 Enterprises is in the production phase of a dramatic recreation of the self-help standard Think and Grow Rich by Napoleon Hill.
"This is a long-range project. The most basic question is how to create value each day. Value has to make a brand special in the eyes of the general public. Think and Grow Rich will accomplish this while it will be a perfect flagship product for our company." Gerald Woodson, Director of OYea 2 Enterprises, LLC.
The release of the product will take place exclusively through Facebook on October 10th through the OYea 2 Enterprises Facebook Fanpage.
Drop in and have a look around. More valuable info can be found at http://oyea2.com.
About OYEA 2 Enterprises, LLC:
The mission of Oyea 2 Enterprises, LLC is to provide quality information on the pursuit of health, wealth, and happiness for raising self-awareness worldwide.
The vision is to express the mission through the distribution of information products (literature, music, and video) and related services.
Oyea 2 Enterprises, LLC began its service to the Charlotte, NC community in 1984 as Oh Yea Music (BMI), a recording studio for solo musicians. Through the years, the mission has mushroomed to include composition, audio post–production, and video production.
Since 1995, Woodson has engaged in self-disciplinary study of customer service and technical support. In the growing internet marketing space, transformations continue and the demands for ongoing education push the envelope more each year.
For the last 21 months, Oh Yeah Music has been focused on expanding its marketing efforts online. Consolidating its music, video, research, and writing expertise into one business entity, Oyea 2 Enterprises, LLC is the unified product engine.
Contact info: Gerald Woodson Oyea 2 Enterprises, LLC 888.887.3281 http://oyea2.com/about_contact