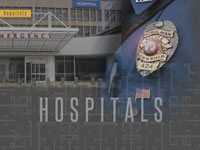 Centerville, MA (PRWEB) September 30, 2014
BeSafe Technologies, Inc. is pleased to announce that it has recently completed a digital mapping project with several Massachusetts hospitals to add their floor plans to the collection of area hospitals available to local and regional emergency response planers and personnel. The completion of this mapping and data gathering phase leads into the maintenance phase of the data, utilizing BeSafe services and software to allow information to be updated, shared with key emergency planers, and distributed to law enforcement via online and offline methods. The mapping phase included photography and data collection, presenting the hospitals and emergency managers with a current snapshot of the hospital facilities and campuses, increasing the ease of maintenance of the floor plans, imagery, and data. At this point in the project, a hard copy of the data will be distributed to the hospital Safety and security office, as well as local first responders. Trainings will take place in individually and in small group settings using online screen-share sessions.
This project utilized the BeSafe Safety Portal to provide data distribution and maintenance as well as providing tools to facilitate the communication and planning between the various public safety agencies and first responders responding to an emergency at one of the surveyed hospitals. The tools and data now available to emergency planners will assist them in addressing and mitigating potential issues experienced by hospitals affected by man-made and natural disasters, such as those in the path of Super Storm Sandy several years ago and studied by the Department of Health and Human Services Office of the Inspector General's report released earlier this month.