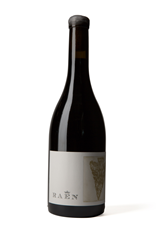 Sonoma, California (PRWEB) October 02, 2014
Brothers Carlo and Dante Mondavi of Napa Valley, have launched their own brand, RAEN Winery, specializing in Sonoma Coast single vineyard Pinot Noir. RAEN stands for Research in Agriculture and Enology Naturally, referencing the brothers' keen appreciation for natural winemaking. Inspired by their family's four generations of winegrowing, RAEN is Carlo and Dante's personal project, independent of any other, whose goal is to create world-class Pinot Noir from the cool, coastal vineyards of Sonoma County.
In speaking of what inspired them to found RAEN, the Mondavi brothers said, "Our grandfather Robert always told us to follow our dreams. Ever since we first began to know wine, Pinot Noir has been our favorite. It is the most mysterious, the most difficult to grow and craft but also the most incredible. The time is right for the two of us to bring our vision to life."
RAEN's first release is from the brilliant 2013 vintage, three Pinot Noir wines from three unique growers, farmed at higher elevation coastal sites along the true coast and planted to heirloom and Dijon clones.
This trio of RAEN wines, Fort Ross-Seaview, Occidental and Sonoma Coast, were cold fermented using native yeast, then aged for 10 months in neutral French oak barrels before being bottled, unfined and unfiltered. All three were produced in tiny quantities, each cuvee averaging no more than 90 cases.
Napa Valley winemaker Tim Mondavi, Carlo and Dante's father, who is not involved in RAEN, is happy to see their project grow: "Pinot Noir is one of the world's finest wines and I am pleased with the effort that my boy's are putting into their RAEN project. I am very proud that they are pursuing their dreams independently of what I am working on at Continuum Estate."
For further information or to inquire about the 2013 RAEN wines, please go to the newly launched RAEN website, http://www.raenwinery.com or call Carlo and Dante at 707 633 3016.