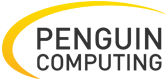 New York, NY (PRWEB) October 01, 2014
Penguin Computing, a provider of high performance, enterprise data center and cloud solutions, bolstered the company's product line of high performance network switches with the new Arctica 3200xlp. The company, exhibiting at Interop Conference & Expo, also announced broad availability of the previously introduced Arctica 4806xp open network switch.
The Arctica 3200xlp complements the Arctica 4806xp, each targeting different layers of the modern data center network architecture. The new 3200xlp switch for the aggregation spine layer provides 32 ports of 40 Gigabit Ethernet connectivity. The 4806xp switch is ideal as a leaf switch combining 10 Gigabit host links and 40 Gigabit uplinks that provide cost-efficient, industry standard Twinax cables, while offering multiple 40 Gigabit copper and optical links options for leaf spine connectivity.
"The new 10G and 40G switches from Penguin Computing meet a growing demand for open networking platforms globally," said Reza Malekzadeh, VP of Business, Cumulus Networks. "The expanded portfolio, the first of its kind featuring platforms with hardware VXLAN and x86 CPU, enables our joint customers to achieve affordable capacity and improved workflow orchestration while leveraging flexible architectures for their high-performance computing and enterprise applications."
Penguin Computing is focused on integrating, delivering and supporting Linux-based compute, storage and networking solutions for High Performance Compute clusters and Internet data centers.
"Data center deployments are increasing in scale and customers require cost-effective solutions with uncompromised performance for these demanding applications," said Jussi Kukkonen, Director of Product Management, Penguin Computing. "Penguin's newly expanded Arctica switch portfolio meets these needs for the most challenging data center architectures."
The Arctica line of switches is offered in Penguin's rack level solutions and also as standalone products. The new Arctica 3200xlp switch will be available in early 4th calendar quarter of 2014.
For more information, please visit http://www.penguincomputing.com/products/network-switches
Supporting Resources:

Keep up with Penguin Computing news by visiting the company's website
Follow us on Twitter, Facebook, LinkedIn
About Penguin Computing
Penguin Computing is one of the largest private suppliers of enterprise and high performance computing solutions in North America and has built and operates the leading specialized public HPC cloud service Penguin Computing on Demand (POD). Penguin Computing pioneers the design, engineering, integration and delivering of solutions that are based on open architectures and comprise non-proprietary components from a variety of vendors. Penguin Computing is also one of only five authorized Open Compute Project (OCP) solution providers leveraging this Facebook-led initiative to bring the most efficient open data center solutions to a broader market, and has announced the Tundra product line which applies the benefits of OCP to high performance computing.
Penguin Computing, Scyld ClusterWare, Scyld Insight, Scyld HCATM, Relion, Altus, Penguin Computing on Demand, POD, Tundra and Arctica are trademarks or registered trademarks of Penguin Computing, Inc.
Penguin Computing has more than 18,000 systems installed with over 2,500 customers in 40 countries across eight major vertical markets.
CUMULUS, the Cumulus Logo, CUMULUS NETWORKS, and the Rocket Turtle Logo (the "Marks") are trademarks and service marks of Cumulus Networks, Inc. in the U.S. and other countries. You are not permitted to use the Marks without the prior written consent of Cumulus Networks.