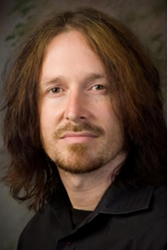 Unconsciously and consciously music impacts are sense of well-being or distress.
Santa Barbara, CA (PRWEB) October 01, 2014
"Leigh Spusta exposes listeners to the influential power of sound, music, vibrations, harmonics, tononics on our conscious and unconscious experiences. Today, Leigh Spusta performs on his Sitar and creates the sympathetic resonance that relaxes and stimulates emotions and alters brain functions without efforts from the listener as dissonance and harmony flow into the listeners body and mind. Leigh Spusta explains these healing vibrational experiences on Dr. Carol Francis Talk Radio today.
Leigh Spusta, creator of PsimatiX. is a Behavioral Scientist, Hypnotherapist, and Certified Therapeutic Imagery Facilitator specializing in the use of sound frequencies to produce deep, relaxing trance states. He has worked with several therapists in Los Angeles, producing a variety of therapeutic audio CDs.
Leigh combines his talents as a musician and his knowledge of hypnosis and related states, in an effort to pioneer new approaches in creating rich, resonant soundscapes for greater efficacy in healing and meditative products. Leigh is the developer of the proprietary PsimatiX™ therapeutic approaches and technologies.
As a Certified Hypnotherapist (CHt), Leigh Spusta provides many brain entranement and sound related materials that help create changes as well. Leigh Spusta can be reached for therapy, music and interviews at:
Leigh Spusta - PsimatiX™
Website: PsimatiX.com
Van Nuys, California 91405, United States
818-815-149
Dr. Carol Francis, Certified Medical Hypnotherapist, CLinical Psychologist, and Marriage, Family Child Therapist in the Los Angeles Area can be reached at drcarolfrancis.com or 310-543-1824.