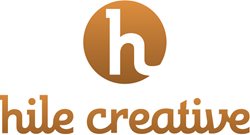 When designing any website, the strategy that goes on behind the scenes has to inform the visual approach.
Ann Arbor, Mich. (PRWEB) October 01, 2014
In honor of its 100th year, the Gerald R. Ford School of Public Policy at the University of Michigan recently launched a new, responsive website. The school worked with Hile Creative, a local branding and design firm, and The Linux Box, an IT and open-source software company, to design and develop a website that meets the needs of students, staff, the media, and other audiences.
Hile Creative was involved from concept to completion, and provided a range of strategic and creative services. In-person focus groups, as well as targeted email surveys, helped to create a clear picture of each user group's needs. After compiling user data, Hile Creative developed personas for each audience, as well as detailed site architecture, a sitemap, and extensive wireframes.
"When designing any website, the strategy that goes on behind the scenes has to inform the visual approach," said Dave Hile, President of Hile Creative. "We call it 'design with purpose' — it's important that a website has a great look and feel, but what's really important is the users' experience. Our up-front strategy work on the Ford School website is evident in the final product."
After creating the site architecture, Hile Creative delivered ideation boards, which showed different potential directions for the overall look and feel. The Ford School chose a progressive approach that still reflects their rich history and conveys a sense of their prestige, academic rigor, and depth of expertise.
Some of the site's new features include a dynamic filtering system, which allows users to sort through multiple content types by policy topic, as well as a role-based experience of the intranet, which customizes the content for students. It is also fully responsive, meaning it automatically adjusts to mobile, tablet, laptop, and desktop widths.
The Linux Box executed the majority of development services, aside from custom CSS provided by Hile Creative. These included implementation of a Drupal CMS and custom modules, HTML, Javascript, University of Michigan cosign integration, and content migration, among others.
"We've served many schools within the University of Michigan," said Hile, "but our work with Ford School is our most in-depth and substantial to date. The design lives within the overall university brand while showcasing elements that make it uniquely its own."
Hile Creative is an Ann Arbor brand development and creative design firm that has served businesses of all sizes for more than 30 years. To learn more about Hile's full range of integrated services, including web design and development, branding, and advertising, visit hilecreative.com.