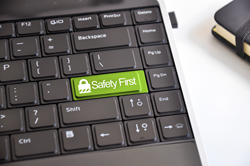 "If this will help prevent only one single dangerous situation, the goal of the program has already been achieved." Guido&Mel, Owners of Blast Realty
Bergen County, NJ (PRWEB) October 01, 2014
Blast Realty, the full-service real estate agency offering total commission rates as low as 3%, is launching guidelines for their female agents to increase work safety. In light of the recent tragedy of our Realtor® colleague in Arkansas, this program is designed specifically to make the work for female agents with new clients safer.
57% of all Realtors in the US are female. This alone is reason enough to have a dedicated set of guidelines to improve the safety for them. Blast Realty decided not to wait any longer and put in place a 5 point program for their female agents with immediate effect.
1. First time clients are required to send in a copy of their driver's license and full contact details
2. Using our technologically advanced software, agents have to enter all showings and meetings with clients in the Blast Scheduler visible to all other agents and the management
3. Agents announce start and end of a showing to management; should management not receive an end call within 1 hour after the start, the system will alert management to contact agent
4. All agents are required to download a quick-dial app with tracking service on their phone which allows them to call management with one single touch of a button; they are asked to call immediately should they feel unsafe
5. Should an agent have mixed feelings about an upcoming meeting with a client, we request that she asks a colleague to join her
Blast Realty will officially publish these guidelines on its website for the public to be aware of the requirements. This will create a common understanding of the risks that agents in general and female agents specifically take every day in their job.
According to Carmelo "Mel" Oliveri of Blast Realty, "Female agents will appreciate this new program as it gives them company guidelines to refer back to when talking to new clients. They will take less risks and clients will for sure understand and accept the reason for these new requirements." He added that if this will help prevent only one single dangerous situation, the goal of the program has already been achieved.
For more information and details on the new program Blast Realty introduced, please contact Guido Kaelin, Blast Realty at Info(at)BlastRealty(dot)com or call 844-569-2666. Blast Realty is located at 140 E. Ridgewood Ave, Ste. 415, Paramus, NJ 07652.