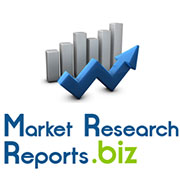 Newly Published Wearable Wireless Technology, Solutions, Vendors, Markets And Forecast 2014 - 2019
Albany, NY (PRWEB) October 01, 2014
Wearable technology presents the potential for massive transformation in many industries. The more obvious ones include consumer electronics and communications. Early adopter industries include clothing, healthcare, sports and fitness. However, we see many industries adopting wearable technologies as computing and wireless communications integrate wearable into virtually every aspect of products and services.
View Full Report at http://www.marketresearchreports.biz/analysis/225157
Wearable technology today represents an array of products including watches, wristbands, and various clothing items. There is not yet a clear winner, nor do we believe there is a need for one. However, our analysis does point towards winners in certain key battlegrounds such as smartwatch vs. smart wristband.
Wearable technology will evolve beyond its current ecosystem, which is very dependent on smartphone integration. New business models will develop that place wearable tech at the center of communications, applications, content, and commerce without the need for handheld devices of any type.
Download Detail Report With Complete TOC at http://www.marketresearchreports.biz/sample/sample/225157
Certain market segments are expected to be the leaders and those industry verticals will drive the innovation that will ultimately drive adoption and new market opportunities across a broader universe of industries. Leading areas include Advertising, Clothing, Sports/Fitness, and Healthcare.
Advertising: The emerging wearable technology ecosystem will bring mobile advertising personalization to a whole new level as solutions such as Disney's MyMagic+ wearable are just the tip of the proverbial iceberg. We see wearable tech bringing to the fore an entirely new category of mobile advertising that will transform the joking about the movie Minority Report into a viable business model with positive ROI for advertisers.
Browse Wearable Technology In Mobile Advertising Report at http://www.marketresearchreports.biz/analysis/219306
Clothing: With the introduction of the new wearable devices, a once curiosity area for early adopters is rapidly evolving into a new accessory market where form and function are equally important. The convergence of digital technology and apparel represents a huge opportunity as the telecom, electronics, clothing, and accessories industries cooperate to bring wearable technology to the consumer in a very personal way.
Browse Wearable Technologies In Clothing Report 2014 - 2020 http://www.marketresearchreports.biz/analysis/206891
Sports and Fitness: Wearable technology and the sports/fitness market are made for each other. Technology to track and provide feedback for various activities is at the core of wearable tech in this area, but solutions are expected to go far beyond as the technology becomes an integral part of training for professionals and exercise for the general consumer segment.
Browse Wearable Devices In Sports And Fitness Report 2014 - 2019 at http://www.marketresearchreports.biz/analysis/207656
Healthcare: The overall healthcare market is expected to grow rapidly for wearables with some very specific scenarios and applications expected to excel in particular within the medical area. Wearable technology will be particularly disintermediating for certain existing healthcare solutions that are static an inflexible compared to what is expected to evolve as the healthcare and ICT industries merge in this segment.
Browse Wearable Devices In Healthcare 2014 - 2020 http://www.marketresearchreports.biz/analysis/196612
This research evaluates the wearable technology marketplace with emphasis on industry segment analysis, vendors/solutions analysis, strategies, applications, overall market analysis and forecasts. In this report, we analyze the current wearable devices vendors and their products. We also provide market analysis for the future of the industry and anticipated direction over the course of the next five years.
All purchases of Mind Commerce reports includes time with an expert analyst who will help you link key findings in the report to the business issues you're addressing. This needs to be used within three months of purchasing the report.
Report Benefits:
Wearable technology industry forecasts
Market forecast for wearable technology
Understand the wearable technology marketplace
Understand supporting technologies for wearables
Learn about the role of short range wireless in wearables
Identify wearable technology vendor strategies and offerings
Learn about the future of Augmented Reality (AR) in industry verticals
Identify what is needed for applications and the overall ecosystem to grow
Understand the role of Body Area Networks (BAN) relative to wearable tech
Understand the relationship between wearable technology and communications
Learn about specific vendor strategies such as Intel's push into IoT and wearables
Wearable tech industry analysis including marketing, healthcare, clothing, and fitness
View All Reports in ICT at http://www.marketresearchreports.biz/category/96
Target Audience:
Healthcare companies
Sports apparel companies
Mobile marketing companies
Fitness and health companies
Augmented reality companies
Wireless device manufacturers
Wireless infrastructure providers
Consumer electronics companies
Wearable technology developers
Embedded computing companies
Regulatory bodies and governments
Wireless service providers of all types
Related Reports -
Wireless Market 2014 - 2019: Key Trends, Market Needs, And Investment Opportunities
View Full Report at http://www.marketresearchreports.biz/analysis/211608
The wireless market has undergone significant changes and is expected to evolve further in very profound ways. Many issues and challenges have arisen in recent years such as mobile network operators facing unprecedented competition driven by Over-the-Top (OTT) players, Google, and the evolving ecosystem including inexpensive voice and data bearer services.
Download Detail Report With Complete TOC at http://www.marketresearchreports.biz/sample/sample/211608
Additionally, the Long Term Evolution (LTE) standard for 4G provides significant capacity gains as well as true end-to-end Internet Protocol (IP) connectivity including voice over IP (VoIP) via voice over LTE (VoLTE). LTE is ushering in a new world of opportunities and challenges for every industry constituent including everything from new business models and industry participants to operational support systems for improved quality of service and user experience.
The NFV, SDN & Wireless Network Infrastructure Market: 2014 - 2020
View Full Report at http://www.marketresearchreports.biz/analysis/195793
Global wireless CapEx is on the rise, as operators deploy LTE and Heterogeneous Network (HetNet) infrastructure, amid growing demands for high-speed mobile broadband connectivity. By eliminating reliance on expensive proprietary hardware platforms, Network Functions Virtualization (NFV) and Software Defined Networking (SDN) promise to reduce the CapEx burden on wireless carriers. In addition, both technologies can significantly slash OpEx due to a reduction in physical space, labor and power consumption.
Download Detail Report at http://www.marketresearchreports.biz/sample/sample/195793
Driven by the promise of Total Cost of Ownership (TCO) reduction, wireless carriers are aggressively jumping on the NFV and SDN bandwagon, targeting integration across a multitude of areas including Radio Access Network (RAN), mobile core, OSS/BSS, backhaul and CPE/home environment. By 2020, SNS Research estimates that NFV and SDN investments on the RAN segment alone will account for over $5 Billion. These investments will primarily focus on cloud RAN (C-RAN) deployments, based around the idea of replacing traditional base station nodes with a centralized baseband processing pool serving a number of distributed radio access nodes.
About Us
Marketresearchreports.biz is the most comprehensive collection of market research reports. Marketresearchreports.biz services are especially designed to save time and money of our clients. We are a one stop solution for all your research needs, our main offerings are syndicated research reports, custom research, subscription access and consulting services. We serve all sizes and types of companies spanning across various industries.
Browse Blog at http://businessmonitorinternational.wordpress.com/