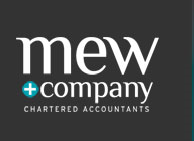 Succession planning is a very multifaceted process for almost all businesses, whether big or small.
Vancouver, BC (PRWEB) October 03, 2014
Mew and Company now provides business consulting in Vancouver regarding optimal tax structures for businesses that are undergoing succession planning. This new service makes it easier for business owners to pass on the baton to the next generation without going through the complexities of the process and ensuring that their capital is intact. Mew and Company also provides advice regarding the optimal tax structure to follow during this phase of transition.
Succession planning is a very multifaceted process for almost all businesses, whether big or small. The process of transferring the capital from one generation to the other often meets with heavy taxation and loads of paperwork. Mew and Company has ample experience with corporate reorganization and setting up of family trusts. They use the combined services of chartered accountants and business consultants to come up with a plan that holds the most advantages for the business, the existing leadership and the next generation of leaders.
"Whether you are contemplating semi-retirement or capital preservation, your plan involves the sale of your business to a third party, or you wish to transfer the business to a family member, Mew and Company provides business consulting in Vancouver and can advise on the optimal tax structure you need to facilitate your succession plan," states a company representative.
About the Company
Mew and Company, a Vancouver-based group of associates, is an ideal solution to the taxation problem. With their simple philosophy of building long-lasting customer relationships, the company has been serving many corporate clients in a variety of fields, including restaurants, real estate, retail and also the service industry. Investing in their specialist services will undoubtedly prove to be fruitful for all kinds of clients.
To know more about Mew and Company, log on to http://mewco.ca/. In order to get in touch with a representative to discuss viable financial services, visit the website http://mewco.ca/ for further contact information.