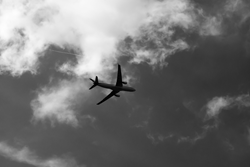 The much anticipated but never delivered "One stop shop" is now a tailored reality for the travel market.
London, UK (PRWEB UK) 2 October 2014
As consumers have increasingly discovered the delights of travel, specialist niche suppliers have evolved to fill the diverse quota of travel needs. In the last ten years there has been a massive increase in the number and variety of travel companies. The unparalleled growth of the internet and online shopping has facilitated an explosion of activity specific brands that tailor to the vast range of people's holiday needs. Where previously there were package holidays, today there is a wide selection of companies specialising in areas as diverse as skiing, golf, adventure, couples, singles and silver market.
However up until now these companies have had to shoehorn their marketing automation requirements into off the shelf products designed for a world that is now passed in the travel industry.
MarketDeveloper's highly configurable system allows travel companies to pour all their data into a single platform that provides marketers with the facility to handle the entire marketing cycle in one place. From analytics to communication send at the push of a button.
The much anticipated but never delivered "One stop shop" is now a tailored reality for the travel market.
Business Development Director Tim Pottinger said of the solution launch, "We found that many mid range travel companies were not taking full advantage of the depth and breadth of the data now available for marketing. Often they were using inappropriate technology systems to perform their marketing tasks. MarketDeveloper has created a travel specific Marketing Automation solution capable of handling every stage of the marketing process, from data segmentation to campaign reporting."
For more information on how MarketDeveloper's solution can drastically alter the landscape of travel marketing please visit us now.
About MarketDeveloper
MarketDeveloper is a CRM and Marketing Automation supplier based in Egham. The company was formed from the merging of two marketing solutions in 2009 and has been committed to creating and updating a highly powerful, flexible and intuitive Database Marketing solution. Since launching v5 of its system MarketDeveloper has seen 99.999% deliverability rate and includes The Mail, VisitWales, ScotRail and Cosmos amongst its clients.