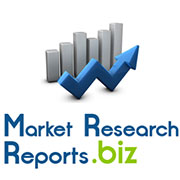 Latest Research Report On Automobile Component Industry In China : 2014-2018
Albany, NY (PRWEB) October 02, 2014
As the foundation of automobile industry, the automobile components are necessary to support the sustainable and healthy development of automobile industry. In recent years, the international status of automobile industry improves rapidly with increasing status as the pillar of national economy.
View Full Report at http://www.marketresearchreports.biz/analysis/225105
The comprehensive competitiveness of automobile component industry is improved with increasing export level while the industry cluster is gradually formed. As the automobile component bases, including Changchun, Shiyan, Wuhu, Huadu, Beijing-Tianjin-Hebei Bohai Rim economic circle, develop rapidly in China, six major automobile component industry clusters are formed in Bohai Rim, Beijing-Tianjin-Hebei, Central China, Southwest China, Yangtze River Delta and South China.
Download Detail Report With Complete TOC at http://www.marketresearchreports.biz/sample/sample/225105
In recent years, the automobile industry develops rapidly in China. The output volume and sales volume of automobiles both exceeded 21 million in China in 2013, ranking first in the world. Meanwhile, the automobile component industry develops significantly in China. By 2013, there were 0.2 million manufacturers of automobile components in China, including 16,000 manufacturers of major automobile components, 10,000 enterprises above designated size and over 1,200 foreign-funded enterprises. In 2013, the total output value of automobile component industry reached CNY 2,709.6531 billion, which increased by 18.15% YOY and accounted for 50% of the total industrial output value of automobile industry. The development of automobile component industry realizes historical breakthrough.
Automobile components in China are mainly provided for whole vehicle assembly market and after-sale service market with the demand accounting for 80% and 20% of the total respectively. Major suppliers for whole-vehicle component market are mostly foreign-funded and domestic enterprises while private enterprises focus on after-sale service market.
View Other Published Reports by China Research And Intelligence Co., Ltd. (CRI) Market Research Reports at http://www.marketresearchreports.biz/publisher/70
From 2014, the automobile market maintains the upward trend while the increased sales volume of automobiles promotes the prosperity of automobile component industry.
As the automobile reserves keep increasing in China, the market share of automobile component industry keeps increasing. The large demand in after-sales market brings huge development potentials for domestic automobile component enterprises. Moreover, the government puts forward a new concept of urban planning in recent two years, which is urban complex. It becomes key planning target to develop automobile cities, automobile parks and automobile components and products in increasing number of cities. The automobile component industry will continue to develop rapidly in China in the future with more investment opportunities.
Explore China Market Research Reports at http://www.marketresearchreports.biz/country/China
Readers can obtain the following contents or more through this report:
Development Environment of China Automobile Component Industry
Profit Modes of 4S Stores in China
Supply and Demand of Automobile Components in China
Market Competition of Automobile Components in China
Import and Export Status of Automobile Components in China
Manufacturers of Major Automobile Components in China
Driving Forces in Automobile Component Industry in China
The following enterprises and people are recommended to purchase this report:
Automobile Manufacturers
Manufacturers of Automobile Components
Automobile Repair Enterprises
Investors and Research Institutions Concerned about China Automobile Components Industry
Related Reports
Smart Water Management Market (Component Types - Hardware, Solutions, Services; Meter Read Technology - Fixed Network, Cellular Network) - Global Industry Analysis, Size, Share, Growth, Trends, And Forecast, 2013 - 2019
View Full Report at http://www.marketresearchreports.biz/analysis/168961
In urban areas, water is the most neglected natural resource. Smart water solutions and services are still struggling for rapid adoption in major part of the globe owing to lack of regulatory support from the governments in some regions such as Africa, and Western Asia among others. Aging water infrastructure especially in developed economies such as the U.S.A., Canada, and Germany among others is a major driver for adoption of smart water technology solutions Aging water infrastructure results in bursts, pipe leakage, and increased customer complaints. Water regulatory bodies are mandating stricter environmental standards related to smart water management which is another important driver for this market.
Download Detail Report at http://www.marketresearchreports.biz/sample/sample/168961
The report includes segmentation of smart water management market by component, by meter read technology, and by geography. Further, it provides current market size and forecast in terms of revenue for the aforementioned categories. Cross sectional analysis for component and geography segments is a part of the scope. Factors influencing and inhibiting the growth of the market have been analyzed. Porter's five forces analysis offers insights on market competition.
Point-Of-Sale (POS) Terminals Market (By Type - Fixed POS Terminals And Wireless And Mobile POS; By Component - Hardware And Software; By Application - Restaurant, Hospitality (Lodging), Healthcare, Retail, Warehouse / Distribution, Entertainment And Others) - Global Industry Analysis, Size, Share, Growth, Trends And Forecast, 2014 - 2020
View Full Report at http://www.marketresearchreports.biz/analysis/225126
Point-of-sale (POS) terminals market has gained significant momentum in recent years due to the ease of use and improved return on investment being offered by these systems. POS terminals have wide range of applications including payments, printing bills, inventory management and carrying out loyalty programs across various end-use verticals such as retail, hospitality and entertainment. The advanced POS systems offer higher reliability and durability as compared to traditional systems such as cash registers. The higher reliability of modern POS systems leads to significant reduction in total cost of ownership (TCO) and this in turn is aiding the growth in demand for POS solutions in small and medium size businesses.
Download Detail Report With Complete TOC at http://www.marketresearchreports.biz/sample/sample/225126
Mobile POS (mPOS) terminals have emerged as a contender for replacing the current transaction and payment techniques owing to its improved features such as mobility and better user experience. Mobile POS allows sales and service industries to conduct financial transactions at customers place, improving customer experience leading to free up valuable apace for business. Further, mobile POS terminals have low initial cost as compared to traditional fixed POS terminals systems leading to increasing demand from small and medium sized businesses. Further, hospitality and retail sector are experiencing significant growth in demand for mPOS solutions driven by improved return on investment and increased demand for customer analytics features.
About Us
Marketresearchreports.biz is the most comprehensive collection of market research reports. Marketresearchreports.biz services are especially designed to save time and money of our clients. We are a one stop solution for all your research needs, our main offerings are syndicated research reports, custom research, subscription access and consulting services. We serve all sizes and types of companies spanning across various industries.
Browse Blog at http://globalchinaindustry2014.blogspot.com/