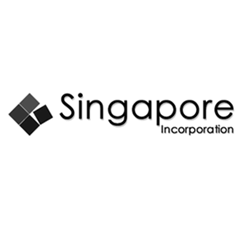 EP remains the most preferred option even if one wants to incorporate a company in Singapore
Singapore (PRWEB) October 01, 2014
Singapore, with its low fertility and ageing population, needs foreigners to sustain its economic growth. Moreso when more and more companies are being incorporated in the city-state every year, with the last three year's company incorporation growth rate touching 8.2 percent.
To assist these companies in hiring foreigners from abroad, as well as help foreign professionals who are willing to relocate to Singapore for work, Singapore-incorporation.net (SIN), a popular portal for company registration in Singapore, has published a detailed guide on the several immigration options available.
These work visas may be either Work Permit, S Pass or an Employment Pass, which is most preferred choice of experienced professionals, managerial personnel, and executives. Other options are securing an EntrePass or a Personalised Employment Pass (PEP).
Notably, in Singapore, it's always the employer or an authorised third-party which applies for the work visa of a foreigner, except in the case of a PEP.
"Work permits and S passes are issued to basic and middle-level skilled foreign workers, and are subject to the Foreign Workers Levy and the Dependency Ratio Ceiling. These are the mechanisms devised by Singapore Government to regulate the foreign manpower in the country," said Ms. Christine Lim, manager at Singapore-incorporation.net.
Other option is the Employment Pass (EP), which is issued to foreigners applying for managerial or executive roles and are getting paid at least S$3,300 every month. For S Pass applicants, this salary limit is only S$2,200.
For both S Pass and EP, it's advisable to take the Singapore Ministry of Manpower's Self-Assessment Test to gauge the applicant's success chances, the guide notes.
Another work visa, though a bit different, is the PEP, which is for top-tier professionals and is not exclusive to any one employer. The eligibility directly depends on the applicant's monthly salaries drawn in the last six months. This must be at least S$18,000 if the applicant was based overseas, and S$12,000 if these salaries were drawn in Singapore.
Th final category of the work visa issued in Singapore is called the EntrePass, which is issued to foreign entrepreneurs who wish to incorporate and run a private limited company in Singapore.
"But the EntrePass application criteria is very strict leading to very poor approval rates. Thus, EP remains the most preferred option even if one wants to incorporate a company in Singapore. In such cases, the company is incorporated using a nominee resident director. Later, once the company is registered, it applies for the applicant's EP," explained Ms. Lim.
Importantly, S Pass and EP holders earning more than S$4,000 per month, as well as PEP and EntrePass holders, can bring their family members to Singapore either on Dependent or Long Term Visit passes depending on the qualifying conditions.
"Applying for Singapore's permanent residency via the Professional, Technical Personnel & Skilled Workers (PTS) scheme is also an option for some work visa holders in Singapore, as detailed in out new guide," she concluded.
To read the full guide, please click here
-END-
ABOUT SINGAPORE-INCORPORATION.NET
Singapore Incorporation Online provides corporate services including the registration of companies and businesses in Singapore, compliance and tax advisory services and immigration services including application for work visas and other business related visas. Singapore Incorporation Online is a full-service corporate service provider company providing a full range of corporate, compliance, tax and immigration support services.
Phone: +65 6305 2414
Fax: +65 6305 2415
email: info(at)singapore-incorporation(dot)net
http://www.singapore-incorporation.net