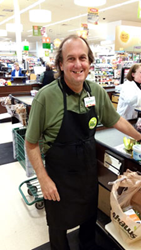 (PRWEB) October 03, 2014
"We've helped hundreds of individuals find meaningful employment in the community for over 25 years. We have followed the guiding elements of the federal Employment First program," said Judy Niedbala, Perspectives' Chief Operating Officer. "The formation of Perspectives Employment Services and supporting website will build upon our rich history of providing supported employment for people with disabilities."
Led by a dedicated team of professionals, Perspectives Employment Services will provide career development and planning through training and evaluation. Creating new opportunities for people with disabilities to work in integrated settings, and provide the continued services and supports necessary to ensure success for both employees and employers.
Perspectives Employment Services works closely with employers in the community, as well as with the Department of Behavioral Healthcare, Developmental Disabilities and Hospitals (BHDDH), and the Office of Rehabilitation Services (ORS). BHDDH oversees Rhode Island's Employment First program for eligible participants with disabilities in Rhode Island. ORS assists those who are eligible in acquiring the skills and experience needed to establish or retain competitive employment by organizing and making services available based on a determination of the individual's needs.
For more information about Perspectives Employment Services, please visit http://www.perspectivescorporation.com/employment
About Perspectives Corporation
Perspectives Corporation, located in North Kingstown, Rhode Island, is a multi-faceted, private agency whose purpose is to help people with disabilities participate in, and contribute to, community life. Bringing together a broad range of experienced professionals with diverse expertise, Perspectives works with the most challenging individuals, and their families, to develop personalized plans for providing needed support and services. Perspectives Corporations supports youth and adults throughout the state of Rhode Island.
About Employment First
Employment First is a concept implemented by the Department of Labor's Office of Disability Employment Policy (ODEP). ODEP facilitates the inclusion of people with the most significant disabilities in the workplace and the community. Employment First introduces community-based and fully integrated employment as the primary option for both youths and adults with significant disabilities.