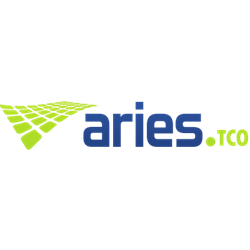 Palm Beach Gardens, Florida (PRWEB) October 02, 2014
Aries TCO is pleased to announce they are launching several crowdfunding campaigns to help them fund the launch of their "go to market" plan. Aries has created SIERA and ACE to revolutionize the way companies do business, reduce IT project cost and time and increase data awareness. The company has completed development of the technology, has had a limited distribution and sale of the technologies, and is now ready to offer them to a wider group of customers. To accomplish this goal they will need to raise the capital to fund advertising cost, sales and marketing staff, and other operational costs associated with such a launch.
One of the locations for this crowdfunding campaign is Fundable. This crowdfunding website is designed to help businesses raise the capital by offering equity. Aries TCO hopes to raise funds that help them implement an effective marketing campaign so they deliver an effective tool to help businesses succeed. Fundable is a fast growing crowdfunding site specializing in helping businesses raise capital by offering equity or debt. This is one of the primary reasons Aries TCO chose this site for one of their campaigns. This campaign is expected to start on October 1, 2014.
Aries TCO is also running a crowdfunding campaign for marketing and sales on Indiegogo. This campaign began on September 14, 2014 and is expected to run until November 13, 2014, giving potential donators or new customers two months to make a donation or pre-purchase SIERA subscriptions at a huge price reduction. "We hope to offer our products and service to donators at a reduced price to benefit both them, as well as Aries," says Aries TCO founder, Paiman Allage. Those who donate through this crowdfunding site can select one of several levels, or donate a custom amount of their choosing. For instance, an individual who donates $25 will receive an Aries TCO cap. Other incentives are designed to attract business donors interested in the services themselves. For example, a business that donates $2,500 to the cause will receive a website built by the Aries TCO professionals, as well as a year of hosting on their server.  Others who join the SIERA Beta tester group will receive 1 year's worth of SIERA subscription as well as free use while the software is in Beta testing.
Anyone who would like to learn about these crowdfunding campaigns or are interested in making a donation can find out more by visiting the AriesTCO website or by calling 1-877-262-2830