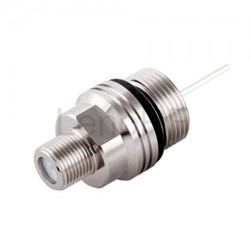 (PRWEB) October 02, 2014
Recently, Chinese electrical accessory supplier LenoRF announces its new range of F female panel mounts. LenoRF is a well-known electrical accessory supplier from China. What's more, all the company's great F female panel mounts are available at discounted prices, up to 30% off.
"We are excited to announce the big promotion. Now, worldwide clients can access the big discounts. The demand for top quality electrical accessories is very huge in the current market. Therefore, we decided to launch this special offer to facilitate worldwide customers. Moreover, our connectors are so useful that they can be used in many industries," the senior spokesman says.
It is true that LenoRF is a distinguished supplier in the world; it has rich experience in the industry. All the company's items are promised to be wonderful. Many of them sell well in the international market and they are well appreciated by their purchasers.
As a matter of fact, the company puts both pre-sale service and after-sale service in the very first place. All its members are trying hard to improve its products and services. Thus, LenoRF is considered as a reliable supplier in the electrical field. A lot of distributors keep it in mind and recommend it to families and friends.
About LenoRF
LenoRF is an online supplier of high end electrical equipment. It is a China based company that aims to provide customers with high quality products at the lowest possible prices. Customers can try the company's products through sample orders with a long-term contract. Most customers come back soon after receiving their first deals.
More details about the company's useful products can be found at http://www.coaxial-connector.com/product/f-female-panel-mount/.