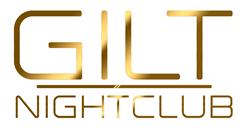 Orlando, FL (PRWEB) October 01, 2014
The secret is officially out. After months of speculation, Gilt Nightclub will soon be calling home to the over 16,000 square foot space located south of Baldwin Park in Orlando, the Bennett RD Group is excited to announce. Daunted with the task of creating a unique and impressive ambiance in the massive open-air complex located off the beaten path of the Downtown nightlife district, the Bennett RD Group set out to work with a multi-level design concept inspired by Steele Street Studios of Winter Park and have achieved much more than that.
Designed with A-list guests and the elite in mind, the beautifully designed entertainment complex will feature a spacious main room with a 1,200 square foot dance floor, four bars, chic ultra-VIP room with 15 private bottle services tables and a 25-foot VIP bar, a 6,000 square foot second level equipped with four bars, its own dance floor and a VIP balcony with exclusive private tables, plus a speakeasy-style lounge with amazing cocktails and parlor games. Combined with magnificent design elements including ornate artwork, Venetian glass mirrors, plush seating, dramatic crystal chandeliers and a massive L.E.D. wall blending music and visuals together, Gilt will deliver multiple floors of design and architectural decadence and an unforgettable, matchless nightlife experience.
Adding to the non-smoking club's distinct features, Gilt will offer a private member area where members can store their own spirits and have access to a private bar with fully stocked beer, water, soda and energy drinks. Gilt's VIP tables will have personal safes so patrons can store their valuables while dancing the night away. For those seeking refuge from the high-energy, they can retreat to the lounge area which will house billiard tables, dart boards and comfortable seating. Gilt will also have a select cocktail menu designed to be not only delicious, but prepared quickly with fresh ingredients and quality spirits mixed by experienced bartenders and available at every bar. VIP guests will experience tableside mixology.
"We are all about the total experience," says Gilt General Manager Jason Agan. "We are a destination club where you don't have to chase your friends around and bar hop hoping to find the next hot spot. This is it. This is where your friends will be. This is where you'll spend the night and return to time and time again."
With over 30 years of hospitality experience, Gilt comes under the leadership of Bennett RD Group, a collaboration of long-time Central Florida businessmen, attorneys, real estate developers and investors Fred (Ted) Bond, Mitri Hiresh and Ron Black. Escape to "Gilt" opening soon at 740 Bennett Road, Orlando, FL 32803. For more news and information, visit http://www.giltnightclub.com or call 407-504-7699.
MEDIA CONTACT: Ilene Lieber, 321-277-7812, ilene(at)passionprconsulting(dot)com