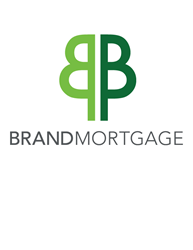 Having Dane and Brad in Jacksonville has enabled us to establish a solid presence in a market that has seen tremendous growth.
Lawrenceville, GA (PRWEB) October 02, 2014
Positive market trends led BrandMortgage to expand its reach into Florida earlier this year with an office in Jacksonville. Mortgage bankers Dane Addison and Brad Koenig are leading the efforts in a thriving market offering an extensive menu of loan products and services that are often unseen in the industry.
With the resurgence of the housing industry, BrandMortgage has been following specific market trends in Florida. The Northeast Florida Association of Realtors' recent market stats show an increase in pending sales (up 21% from this time last year), with the inventory of homes for sale decreasing and average sales prices increasing (at $217,870 - up 5% from last year). All very positive; it is a great time to buy a home or invest in property.
"We are thrilled that Florida is part of the BrandMortgage footprint. Jacksonville has a flourishing, fast-evolving real estate market," says Alex Koutouzis, President and Managing Partner. "Having Dane and Brad in Jacksonville has enabled us to establish a solid presence in a market that has seen tremendous growth."
BrandMortgage has extensive experience in the homebuilding market. Most impressively, the company has long-standing relationships with dozens of builders and realtors throughout the Southeast region. According to Metrostudy News, Jacksonville's annual starts rate compared to last year increased by 14.7% to 5,376 annual starts. With the growth in home prices over the past year and the lowering of FHA loan lending limits, there are expectations that new home construction activity will continue to grow over the next few quarters, making it easier for first-time homebuyers to enter the market.
The BrandMortgage team and services in Jacksonville will enable homebuilders and homebuyers to utilize a long list of lending products available, including construction permanent, VA loans, doctor and dentist loans, extended rate locks, first-time homebuyer loans, self-employment loans, in-house niche and portfolio products, to name a few.
In addition, BrandMortgage has 23 additional branch locations throughout Alabama, the Carolinas, Georgia, Tennessee and Virginia. Homeowners and buyers in the Jacksonville metro area and beyond are encouraged to call (904) 473-0147 to set an appointment with a mortgage specialist or visit the BrandMortgage office at 10151 Deerwood Park Boulevard, Building 200, Suite 250, Jacksonville, FL 32256.
About BrandMortgage
Standing tall on their century-long history of operating with respect, trust, and integrity, BrandMortgage is a subsidiary of The Brand Banking Company – which was founded in 1905 and is one of the oldest privately-owned banks in Georgia. BrandMortgage is focused on being the best and strongest lender in the Southeast and, while they provide loans in 10 states, the full-service lender has never outgrown their Georgia roots. Offering a wide variety of mortgage finance products, they help each and every client choose the best options to fit their budget and meet their individual needs. BrandMortgage strives to take the guesswork out of the application process and explains all of the options in simple, straightforward language so their clients feel comfortable and secure with their decision. To learn more about BrandMortgage and their broad assortment of mortgage finance products, please visit http://www.brandmortgage.com.