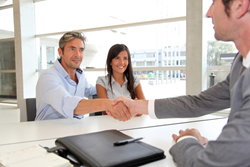 Often, sellers are the biggest obstacle to the sale of their own home!
Chicago, IL (PRWEB) October 01, 2014
The Federal Savings Bank knows that while everyone hopes for a speedy home sale, there are some factors that can leave a house on the market for much longer than the owners would expect. Often, sellers are the biggest obstacle to the sale of their own home!
Here are some tips to retain buyer interest

Low The Price - Chat with your selling agent for help with determining a more realistic price. A low price, especially in an economy where wages have not risen much may go a long way.
Be Ready To Let Go - Moving is an emotional experience, especially if you've been in a house for years. However, it's time to let go, which means depersonalizing the space and vacating the premises for showings. When an attractive bid comes along, accept the offer and move on.
Do Some Yard Work A few buyers are in the market for a fixer-upper, but that doesn't mean they're ready to rehab a dilapidated property. Take care of major repairs that may be deterring potential buyers.
Clean Up - Before guests view your home, it should be spotless. Remember, they will examine every nook and cranny.
Make Sure The Listing Looks Nice. Snapping a few pictures of the house with a smartphone camera won't cut it. If possible, hire a professional photographer to take your listing photos. Also, give your advertisement a sufficient amount of detail, such as the number of bedroom and bathrooms, price and a few traits about the home and community.
Change The Floor Plan - This is an issue that is best addressed by playing up positive aspects of the house.
While you're selling your current home, contact The Federal Savings Bank, a veteran owned bank, for information about how you can get a low rate mortgage for your new home purchase.