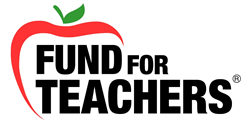 Kansas City, Mo. (PRWEB) October 01, 2014
After a successful pilot program last year, the Kauffman Foundation has announced it is renewing its partnership with Fund for Teachers to help enrich the personal and professional growth of Kansas City's educators. Fund for Teachers is a national program that helps teachers identify and pursue self-directed learning opportunities around the globe that have the greatest impact on their practice, the academic lives of their students and their school communities.
Beginning today, the grant application process to become a 2015 Kansas City Fund for Teachers Fellow is now open at http://www.FundforTeachers.org. The initiative is part of the Kauffman Foundation's ongoing work to help support the recruitment, development and retention of high-quality teachers and leaders in Kansas City's urban schools.
"We know that a key to increasing student achievement is effective, inspired teachers," said Corey Scholes, director of Education at the Kauffman Foundation. "Fund for Teachers is a way to provide exceptional growth opportunities for teachers without a financial burden to the school or district. It also allows teachers to dream big when it comes to their own professional development — the only thing that limits where they can go or what they can learn is their imagination."
Educators who meet the following criteria are invited to apply:

Is a fulltime pre-K–12 teacher.
Has at least three years of teaching experience.
Spends at least 50 percent of his or her workweek in direct instruction with students in a classroom or classroom-like setting.
Intends to continue teaching in the following school year.
Is employed by Kansas City Public Schools or by a Kansas City charter school; or is in Kansas City Leading Educators; or is a Kansas City Teach for America alumni. Visit http://www.kauffman.org/FundforTeachers for a complete list of eligible schools.
"We are thrilled the teachers of Kansas City Public Schools will now have the opportunity to participate in Fund for Teachers," said R. Stephen Green, Ed.D., superintendent of Kansas City Public Schools. "This partnership allows teachers to use their creativity in selecting projects and experiences that will increase student achievement and inspire learning and engagement in the classroom. This is a win-win for teachers and their students."
Eligible teachers may request up to $5,000 for an individual learning experience or up to $10,000 for a team of teachers to participate together. Teachers may apply online here. The deadline to apply is Jan. 29, 2015.
Forum to Showcase How 2014 Fellows Bring Lessons to Classrooms
This November the Kauffman Foundation will host two Fund for Teachers forums in which Kansas City's 2014 Fellows will offer insights from their experiences and share how they are incorporating these new lessons in the classroom and impacting students.
Teachers interested in applying and area education leaders are invited to attend either Nov. 11 or 12 from 5:30 to 6:30 p.m. at the Kauffman Foundation Conference Center, located at 4801 Rockhill Road in Kansas City, Mo. Those who plan to attend are asked to register at http://www.kauffman.org/FundforTeachersRSVP.
About the Kauffman Foundation
The Ewing Marion Kauffman Foundation is a private, nonpartisan foundation that aims to foster economic independence by advancing educational achievement and entrepreneurial success. Founded by late entrepreneur and philanthropist Ewing Marion Kauffman, the Foundation is based in Kansas City, Mo., and has approximately $2 billion in assets. For more information, visit http://www.kauffman.org, and follow the Foundation on http://www.twitter.com/kauffmanfdn and http://www.facebook.com/kauffmanfdn.