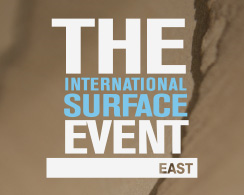 A prime attraction for show attendees will be the broad assortment of stone products.
Toledo, Ohio (PRWEB) October 02, 2014
The site will be the Miami Beach Convention Center, in Miami Beach, Florida for the debut of a newly-created, stone-industry, mega-tradeshow. Over four days, October 19-22, 2014, visitors will have the opportunity to experience the blending of three previously individual shows: Surfaces, StonExpo and Tile Expo. These exhibitions, which have always drawn huge crowds on their own, are now joining together, re-branded as The International Surface Event-East (TISE).
The unification of these premier shows means that in this one major event, visitors will be able to review the latest products available from the tile, flooring and stone industries. Hundreds of manufacturing professionals will be displaying their products, while thousands of hands-on professionals will have the opportunity to evaluate them. Innovative merchandise associated with these industries, such as machinery, tools, and hardware, will also be showcased.
A prime attraction for show attendees will be the broad assortment of stone products in the form of countertops, floor coverings, and decorative tiles for use in the kitchen and bath. MR Direct will be among these elite exhibitors highlighting their extensive line of stone vessel sinks. Visitors will be able to feel the ruggedness and see the beauty of bathroom basins which have been sculpted from marble, granite, onyx, and sandstone. Additional samplings from other extraordinary MR Direct collections of stainless steel, copper, bronze, glass and porcelain sinks will be shown as well. Faucets, like the waterfall style which is designed with a stone disc to match its corresponding sink, can also be reviewed on site.
Visitors to the MR Direct booth can experience Home Reality, an App created by the MR Direct tech team which allows guests using an iPad or Android to scroll through the entire MR Direct catalog of sinks, and an extensive library of countertop patterns, viewing their selections in any kitchen or bath setting of their choosing – virtually. Professional designers are sure to appreciate the ability to see-before-purchasing any combination of sink and counter, on-site; which is precisely the benefit this innovative MR Direct-engineered app provides.
The MR Direct booth is #5027 at this year's TISE East show. Members of MR Direct's friendly staff of trained professionals will be available to address any visitor's needs. The full MR Direct story can be learned by visiting http://www.MRDirectint.com.