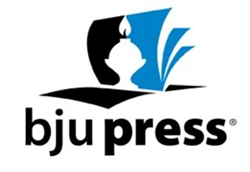 Greenville, South Carolina (PRWEB) October 07, 2014
BJU Press's Pathways for Preschool and Footsteps for Fours early learning programs have met the established criteria for inclusion in the 2014–2015 Approved School Readiness Curricula List by The Florida Department of Education's Office of Early Learning (OEL). BJU Press is a Christian publisher to be approved by the program.
Florida statutes require OEL to, "Adopt a list of approved curricula that meet the performance standards for the school readiness program and establish a process for the review and approval of a provider's curriculum that meets the performance standards." Providers participating in the Florida School Readiness program must select and implement a curriculum from the approved list to receive state funding.
"We are thrilled to have been approved by the Office of Early Learning, and we look forward to serving more schools in Florida with our educational materials," said Bill Apelian, BJU Press Chief Publication Officer.
The BJU Press Preschool Program helps to lay a solid foundation for young learners as they are introduced to the academics of reading, math, science, and social studies. Every day children will enjoy the learning process as they participate in circle-time discussions, experiments, games, songs, individual learning centers, and more.
In Pathways for Preschool, all activities and lessons in the program are age and developmentally appropriate. Concepts and skills are repeated and built upon throughout the curriculum and introduced at the time when most children can be successful in grasping and mastering them.
In Footsteps for Fours, children are presented hands-on, interactive learning. Daily lessons in math, phonics, and pre-reading are interspersed with age-appropriate music, science, language arts, Heritage Studies, and handwriting segments.
Daily lessons also include Bible Action Truths to help children learn to apply biblical truths to their everyday lives. Character traits are modeled with biblical examples, engaging review lessons, and real-life application stories.
Begun in 1974, BJU Press exists to encourage Christian character in students and to promote academic excellence through the provision of K4–Grade 12 educational materials and support services. In addition to textbooks and materials, we offer homeschool testing services, distance-learning programs, and other homeschooling resources.