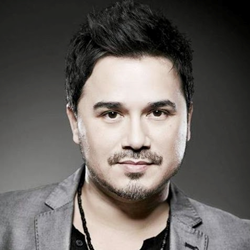 I thank God for my training – for all the successes and trials – and I pray he continues to keep me strong in what I've been put here to do.
Atlanta, GA. (PRWEB) October 02, 2014
Actors, Models and Talent for Christ has a vision to see the Great Commission of Jesus Christ fulfilled in film, fashion, music and theater. Professionals and amateurs, ages 4 and up are invited to attend the ministry's free auditions on October 11, 2014 with Carey Lewis and John Montes.
For over 32 years, AMTC has been scouting the country, searching for mission-minded actors, models, singers, dancers and comedians who want to make a positive impact on the entertainment industry.
AMTC is a mission and a movement that provides aspiring performers with professional direction, industry connections and spiritual preparation so they can be a light for Christ in the entertainment industry. Adam She, AMTC's president says, "Bad is bold in the entertainment industry, so good must be bolder. It's time for God's stars to stand up on the stages of film, fashion, music and theater."
Carey Lewis, Chief Serving Officer at AMTC, will be hosting the Boise, Idaho auditions. She speaks about the transformation of AMTC. "In our first 24 years, AMTC became a power player, launching stars in film, fashion, music and theater, but something was missing." She discovered the 'It' was God. Lewis had a 'come-to-Jesus' meeting in 2006. She felt called to bring AMTC along. "People thought I was crazy, that AMTC could not exist as a boldly Christian company, but they were wrong," laughs Lewis. "When God appoints a person or a company to a mission, He will see it done and nothing on earth can stop it."
West Palm Beach, Fla. auditions will be hosted by industry-professional, John "Jontez" Montes at the Hilton Indianapolis North. He is a singer on the Daystar Network's Marcus and Joni Show, and is also a member of group "Ten" from NBC's The Sing-Off. Montes has worked with performers like Justin Timberlake, Ashley Simpson and Frankie J., and was the director of the NFL Player's Gospel Choir.
Boise auditions: Boise Centre, 850 W. Front St. Boise, ID 83702. 9 a.m. and 1 p.m. auditions available.
West Palm Beach auditions: DoubleTree by Hilton Palm Beach Gardens, 4431 PGA Blvd. Palm Beach Gardens, FL 33410. 9 a.m. and 1 p.m. auditions available.
For more information on AMTC and to register for either of these events, please visit: http://www.amtcworld.org.