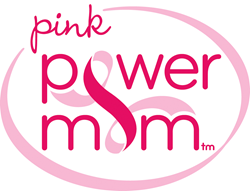 Atlanta, GA (PRWEB) October 13, 2014
The Kids II Foundation's Pink Power Mom Network has named eight breast cancer survivors from the United States and Canada as the 2014 Pink Power Moms. The awardees, all breast cancer survivors, were selected for their focus on community and compassion to support patients and their families, in addition to excelling in their most important role – being a mom.
The moms were chosen from hundreds of heartfelt nominations submitted from across the United States and, for the first time, Canada. Now in its seventh year, Pink Power Mom is a nonprofit that annually honors eight remarkable women who have used their breast cancer fight as a catalyst to make a difference in the breast cancer community by founding and/or supporting local and global initiatives. Each mom will receive $9,000 for her charity of choice, allowing them to continue serving as community activists, sources of inspiration and premier patient advocates.
Established by the Kids II Foundation, Pink Power Mom has become an instrumental lifetime resource to network members, their families and the charities the Pink Power Moms have created or supported through this unique program. The program's executive director, Heidi Floyd, said, "Pink Power Moms has become a strong network for survivor-led empowerment. The network's pay-it-forward approach empowers moms to meet unaddressed needs in their communities."
The Pink Power Mom Network, created to be a support network for moms on a breast cancer journey, includes authors, speakers, and tireless advocates. Pink Power Moms are selected by employees of Kids II and an advisory community of fellow survivors based on their community work and steadfast commitment to the cause.
The 2104 Pink Power Mom winners, along with their charities, are:

Dora Arias (Mountainside, N.J.), Curemonos
Carolyn Bongirno (Naples, Fla.), Skate for Hope
Kate Crawford (Belle Vernon, Penn.), Magee-Women's Cancer Center
Meghan Dagon (Indianapolis, Ind.), Indiana Women in Need
Candance Fuller (Orangeburg, S.C.), ACS Relay for Life
Audrey Guth (Toronto, Canada), Nanny Angel Network
Caryn Sullivan (Milford, Conn.), The V Foundation for Cancer Research
Leaf Worsley (Bancroft, Ontario, Canada), ReThink Breast Cancer
These inspirational women will be celebrated during a VIP weekend in Atlanta in February 2015, which includes roundtable discussions led by Pink Power Moms from the past six years, special pampering, gifts and an evening celebration to award each mom $5,000 for her charity of choice, plus a legacy donation of $1,000 a year through 2018.
"As one of the world's leading baby and infant product companies, Kids II has spent over forty years focused on family," said Ryan Gunnigle, CEO of Kids II. "Moms are at the core of all we do, and through Pink Power Mom, the Kids II Foundation is honored to recognize, support and empower these amazing women who not only have battled breast cancer but are also making a difference in their communities."
About the Kids II Foundation
The Kids II Foundation was established by Kids II in 2006 to advance the company's commitment and passion to making a difference in the communities in which employees work and live. Through partnerships with charitable organizations, volunteer efforts and donating toys to children in need, the Kids II Foundation is able to make a profound and lasting positive impact in the lives of children and their families. The Kids II Foundation donates over a quarter of a million dollars annually to charities worldwide, including Pink Power Mom – a nonprofit created by the Foundation to make a global change in the cancer community by rewarding moms and breast cancer survivors making a difference.
About Kids II, Inc.
Kids II has a 40-year history of developing industry-changing innovations for families across the globe and has quickly become a world-leading baby and infant product company. Its brand portfolio strength runs deep with seven brands under the Kids II umbrella: Bright StartsTM, IngenuityTM, Comfort & HarmonyTM, DisneyTM, Baby EinsteinTM, OballTM and TaggiesTM. Through its brands, Kids II is a powerhouse of creativity, diversity and innovation, uniquely matching the individual needs of every parent and baby. Headquartered in Atlanta, Kids II spans the globe with 13 offices in six continents serving customers in more than 72 countries.
Learn more about Kids II, like our Facebook page, or connect with us on LinkedIn.